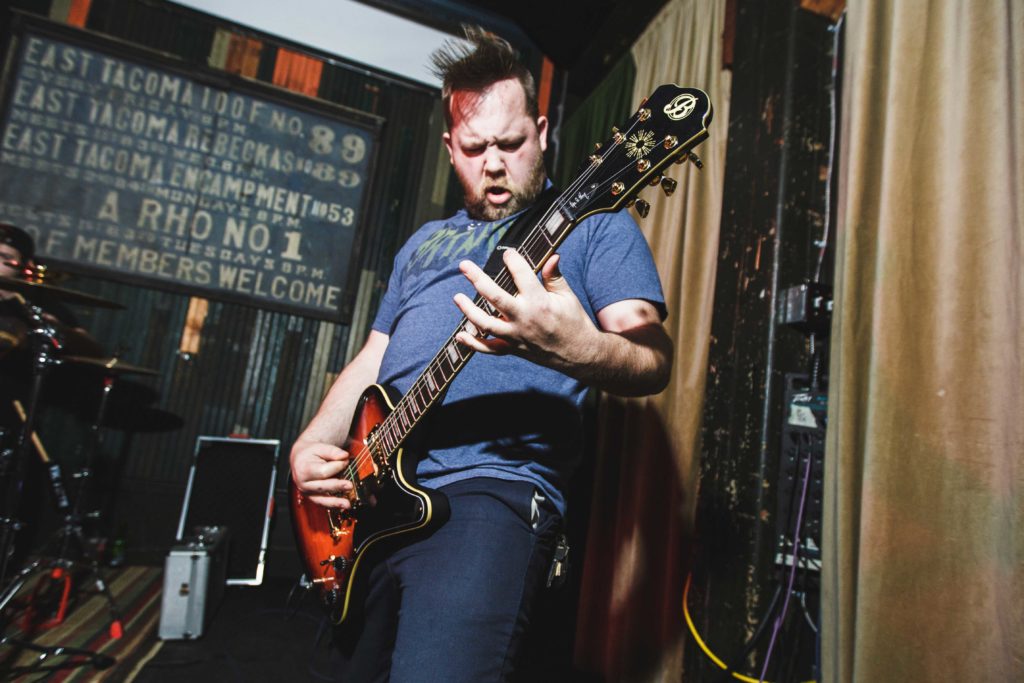 Ryan 'Fluff' Bruce
Riffs, Beards, & Gear | Dragged Under
Ryan "Fluff" Bruce has built an online following with his guitar Riffs, Beards & Gear channel on YouTube, is as an active audio engineer, videographer, producer, artist rep for several notable music industry companies, and the guitarist in Dragged Under… all while growing a majestic beard in the process.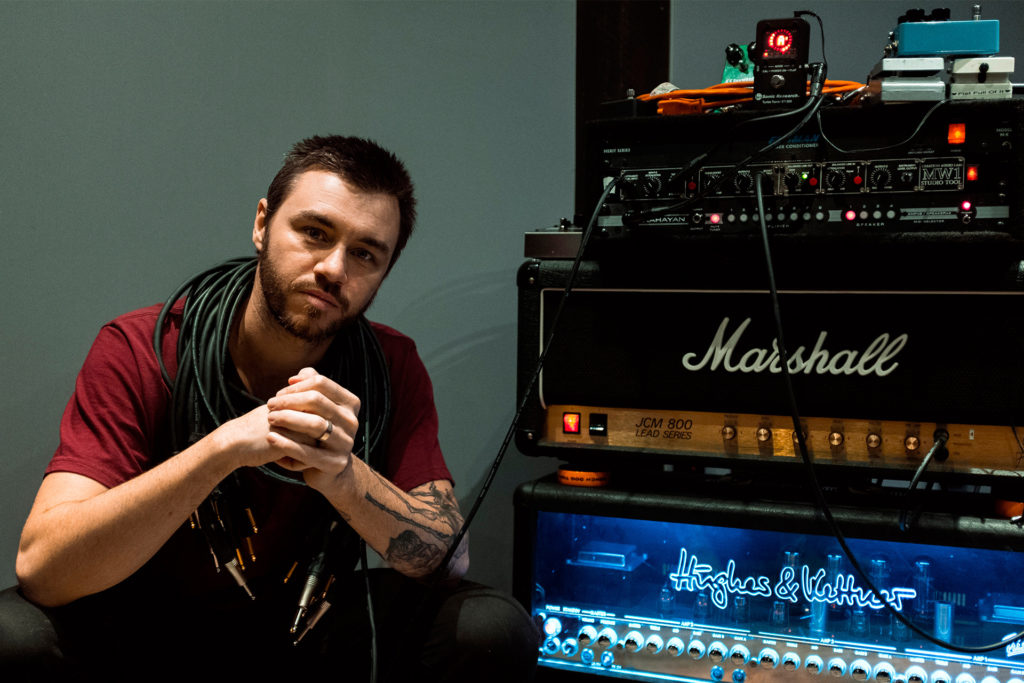 Beau Burchell
Saosin
Best known as the guitarist & songwriter for Southern California's post-hardcore legends Saosin, Beau also runs his own studio as both a producer & engineer. He's worked with many different artists & manufacturers, providing his talents across the industry.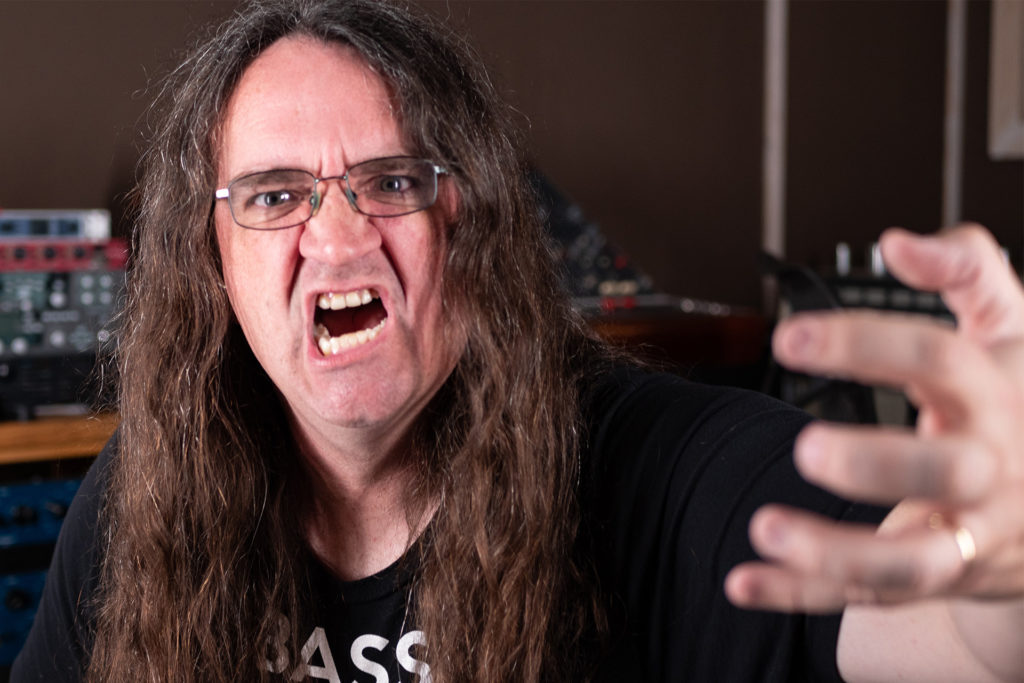 Glenn Fricker
Spectre Sound Studios
Everyone's favorite outspoken engineer of over 20 years, Glenn started making YouTube videos in 2010 to help correct many of the recording mistakes he kept seeing. His channel features reviews, demos, tutorials, and advice on how to conduct yourself professionally in the studio. He's also partnered with Lancaster Audio where you can purchase some of the tools for your home setup that he uses in the studio.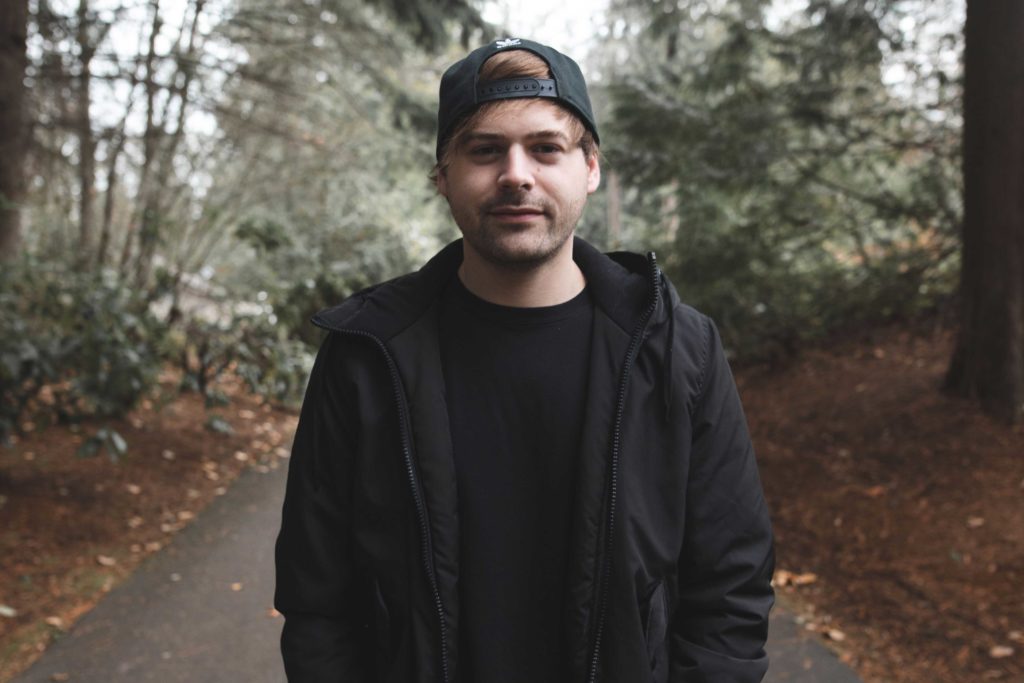 Jared Dines
Known for his extremely popular YouTube channel that features sketches, parodies, demos, and original music.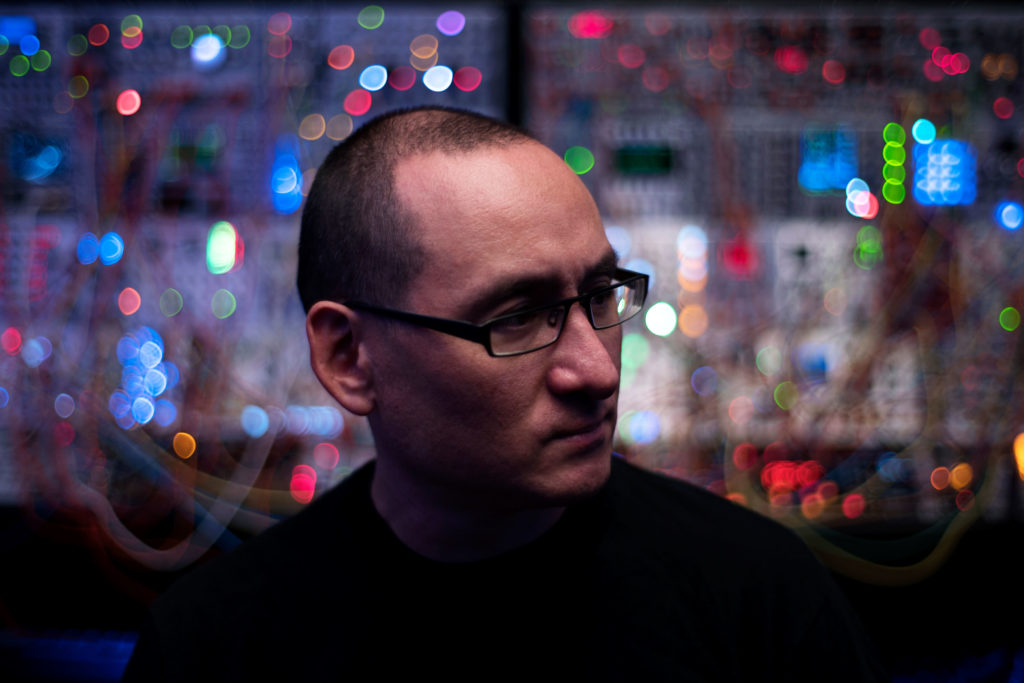 Richard Devine
Electronic Artist and Sound Designer specializing in Musical composition, sonic mnemonics, field recording, sound effects and specialized sound design for T.V/Film, web media, Virtual Reality, and video games.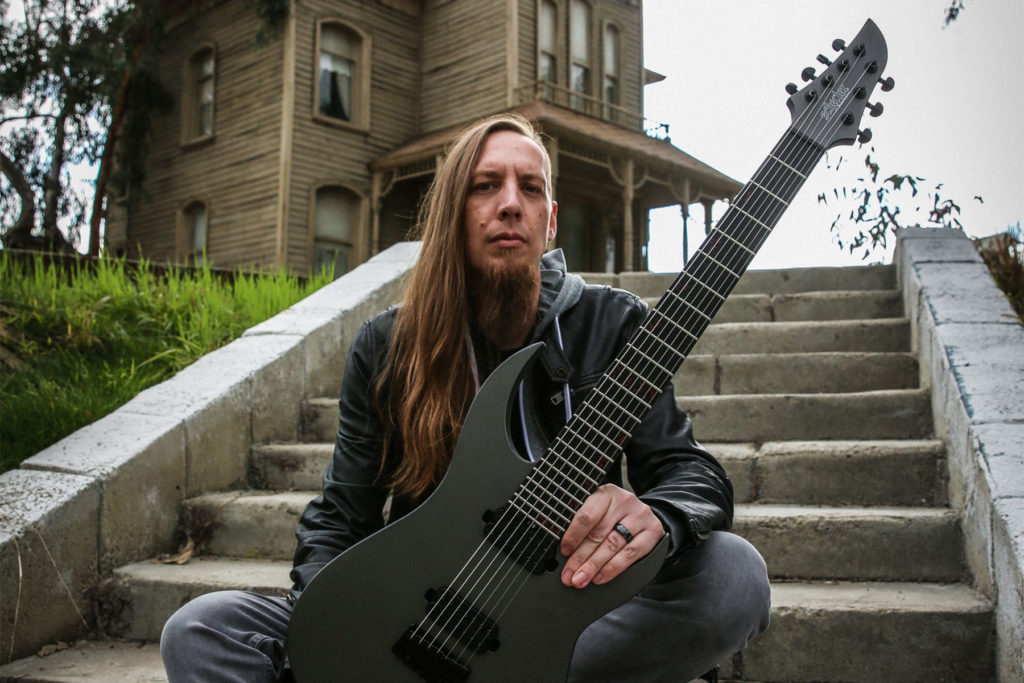 Keith Merrow
Merrow | Conquering Dystopia
Keith Merrow is a studio guitar player, songwriter, producer, engineer, gear demonstrator, and teacher. Known for projects Merrow, Conquering Dystopia, and Alluvial, Keith has a sound that is true to his traditional metal roots, but with an original and modern execution.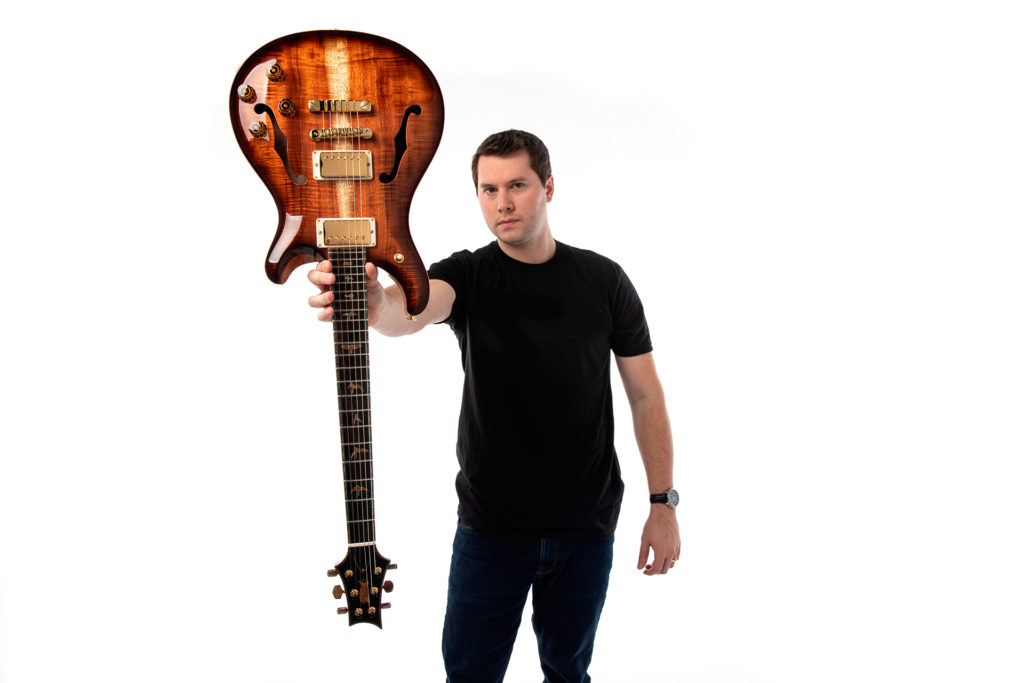 Tyler Larson
Music is Win
Founder of Music is Win, a social media destination and learning solution for guitar players of all ages and skill levels. Tyler's YouTube lessons cover tricks, tips, and techniques, as well as basic to advanced music theory, and everything in between. This content serves as a sample of what's available in his extensive guitar learning platform, Guitar Super System, which has amassed tens of thousands of students to date and is among the most popular online guitar education methods in the world.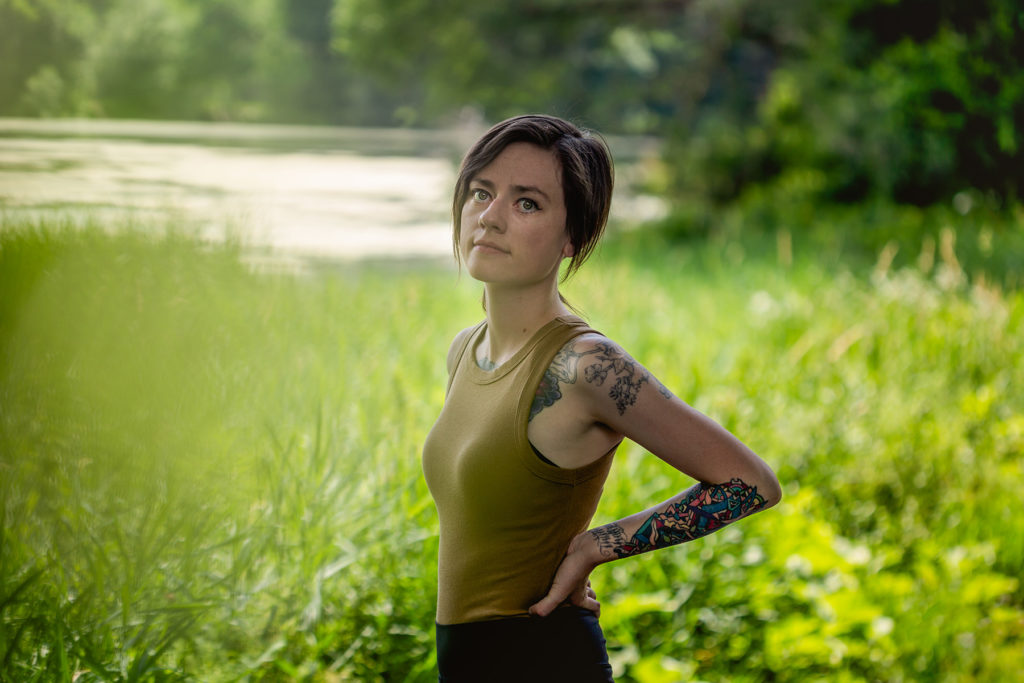 Sarah Longfield
A musician and Youtuber from Madison, WI, Sarah's main interests center around guitar and production, but more recently have involved the exploration electronic music when she's not touring or doing clinics internationally.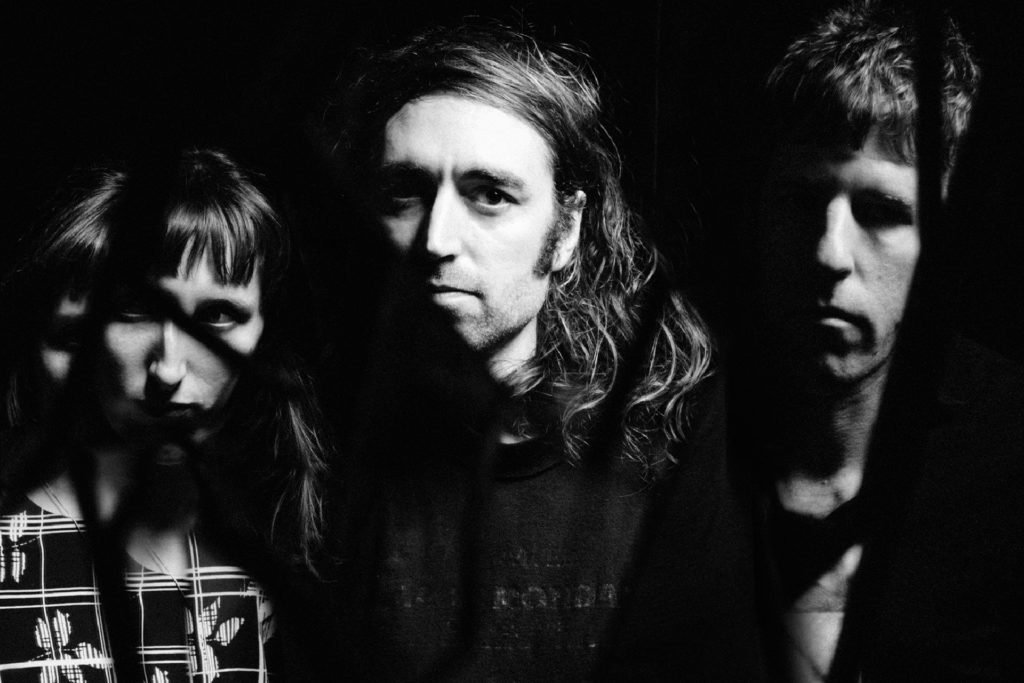 A Place to Bury Strangers
A Place To Bury Strangers are a legendary Post Punk/Noise Rock band from Brooklyn, NY. They have released five albums of sonic madness and toured relenetlessly over the past 12 years establishing themselves as one of the best live bands on the planet.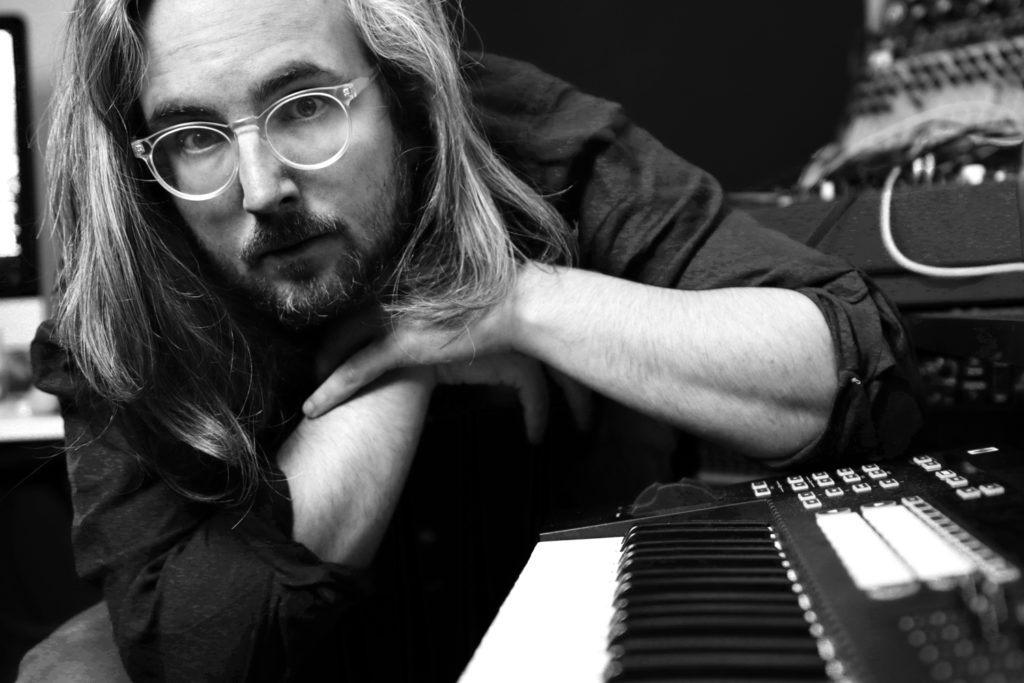 Bo Nurmi
BoBeats
Synth & music production enthusiast making entertaining gear reviews and tutorials. He occasionally drinks coffee.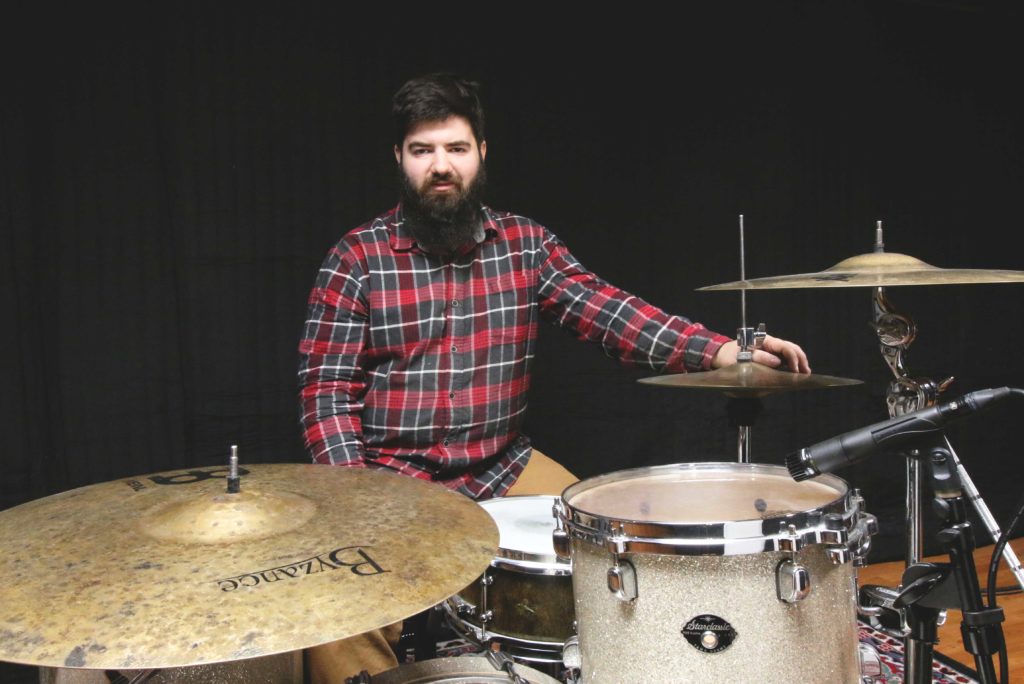 David Raouf
rdavidr
David's popular YouTube channel marries his love of percussion with his skills as a tradesman, by building, creating, and repurposing second hand percussion instruments. He gained popularity from posting videos featuring unique drum hacks he's picked up throughout his career.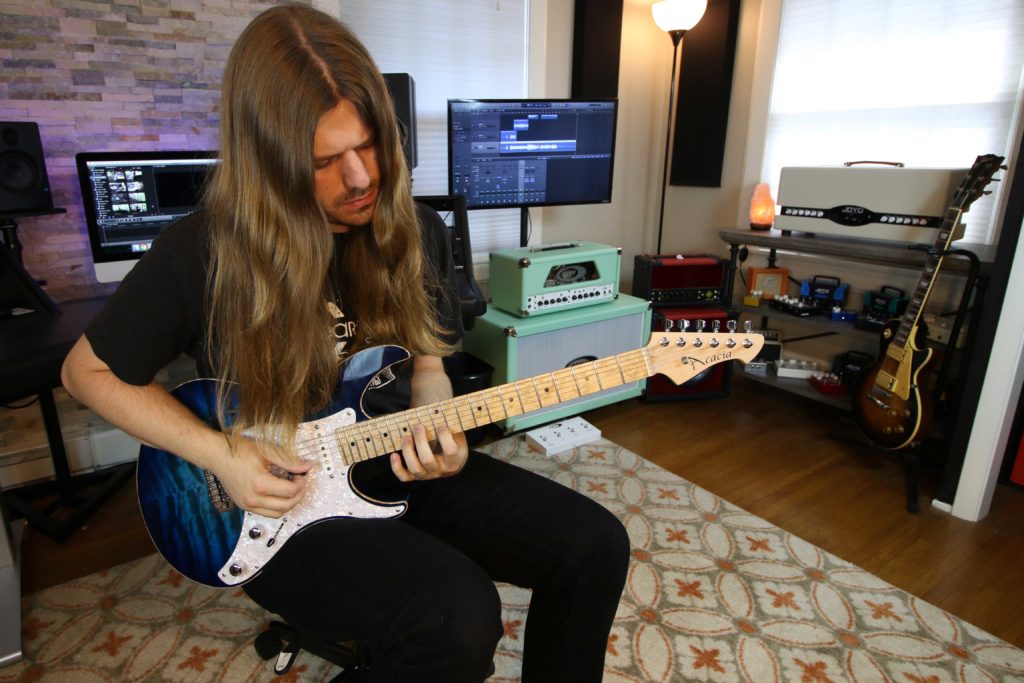 Robert Baker
Most known for his popular YouTube channel featuring gear reviews, demos, lessons, and covers, Robert has also traveled across the world giving clinics and demonstrations for all things guitar.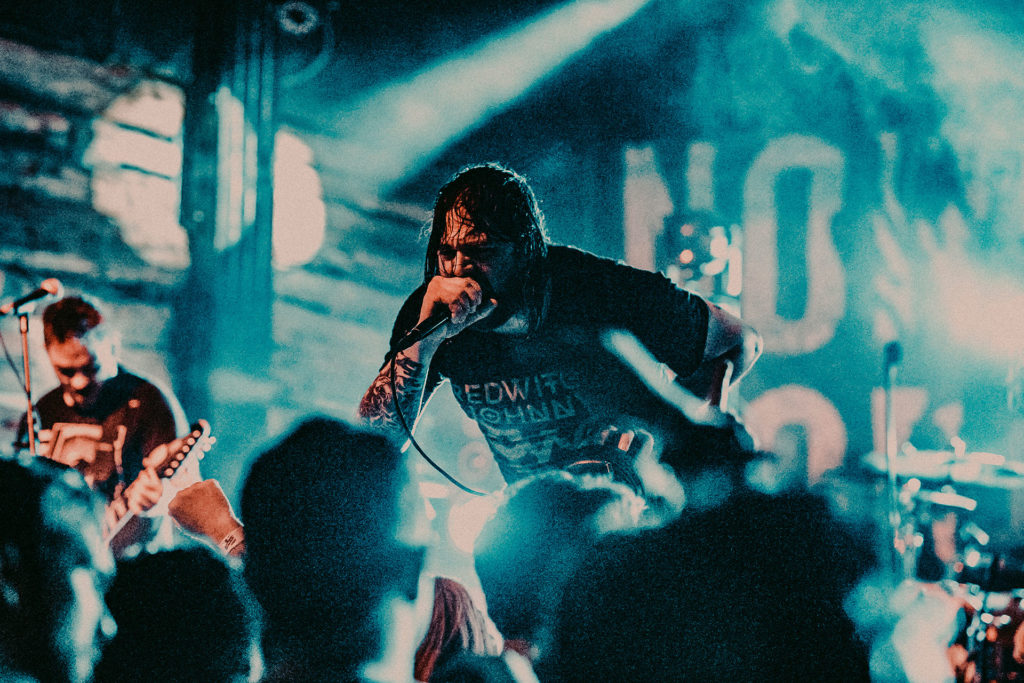 Norma Jean
One of, if not the biggest pioneer of metalcore, they're known the world over for their uncompromisingly energetic live performances.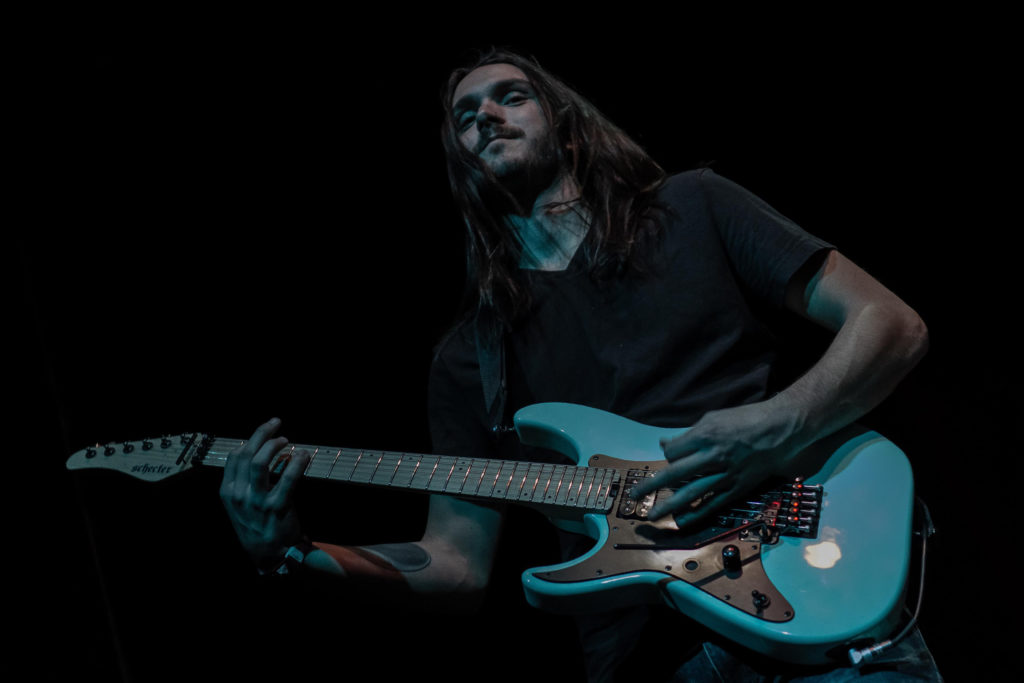 Miles Dimitri Baker
Interloper | Rings of Saturn
Having toured the world and left audiences everywhere in awe of his technical skill, Miles has made quite a reputation for himself. He not only writes & performs but also teaches lessons for all things shred.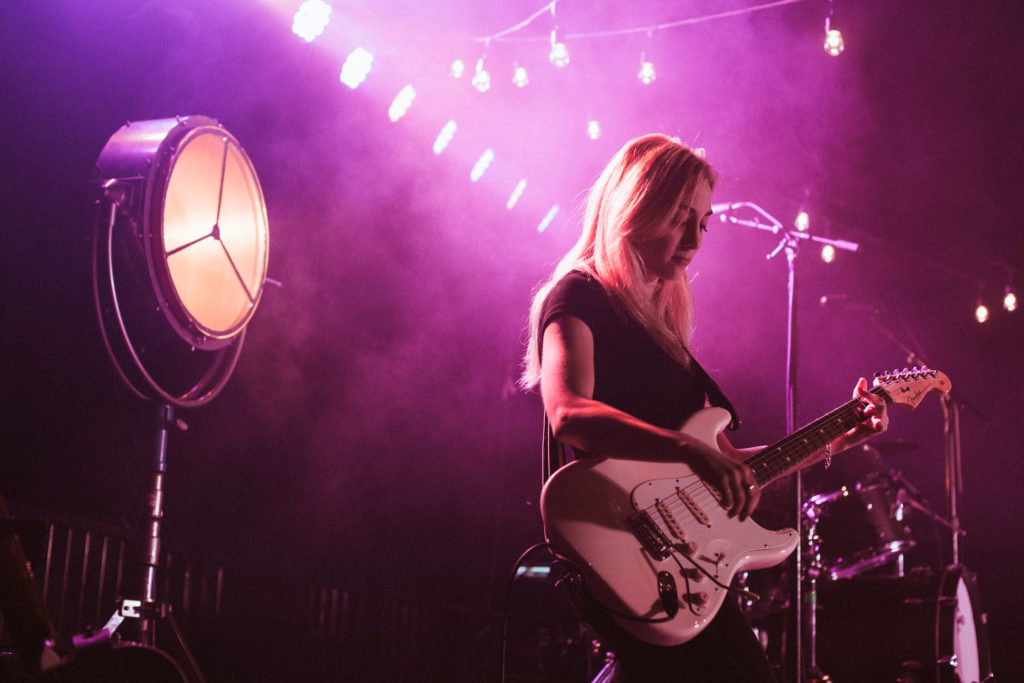 Destiny Petrel
Born in New York, Destiny is a guitarist, singer-songwriter & producer. She's worked alongside artists and producers such as Grace Vanderwaal, Jake Miller, Morgan Saint, Aaron Carter, A1 (Drake, Tyga, Big Sean, Chris Brown), Dre Moon (Beyonce, Drake, Nicki Minaj, Tyga, Tinashe), Bryan "Composer" Nelson (Trey Songz, Akon) & Brian Howes (Girls Like Boys, Nickleback, Daughtry).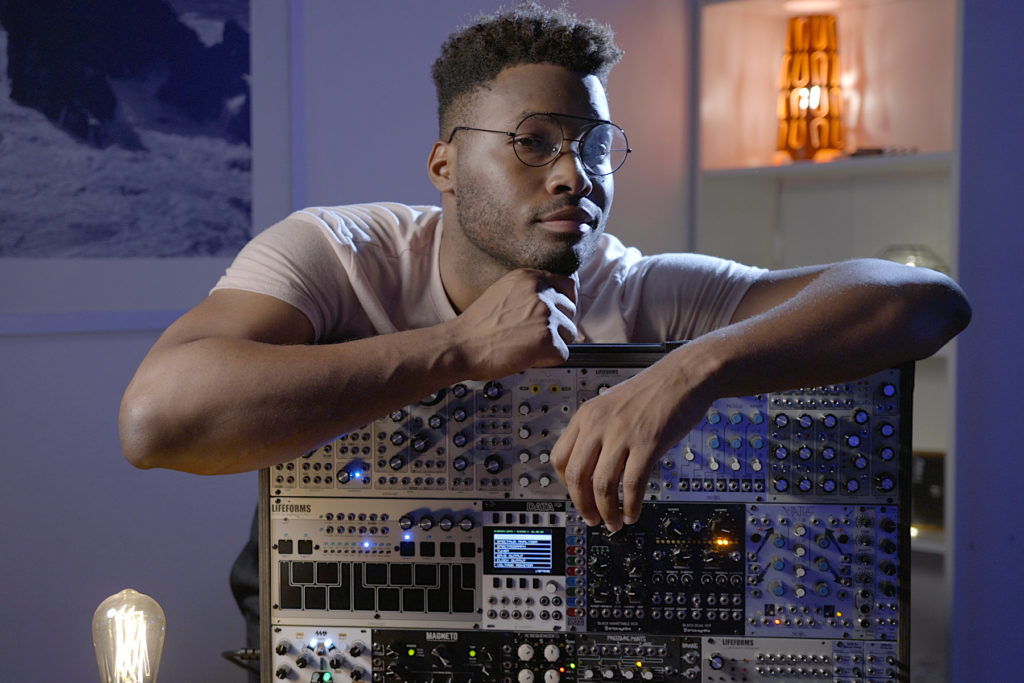 Stephen Fitzgerald
Noir Et Blanc Vie
Keyboardist, producer and videographer from Los Angeles, California. Not only accomplished in the world of music, he runs the successful YouTube channel Noir Et Blanc Vie which features synth reviews, demos, and the deeper history behind them.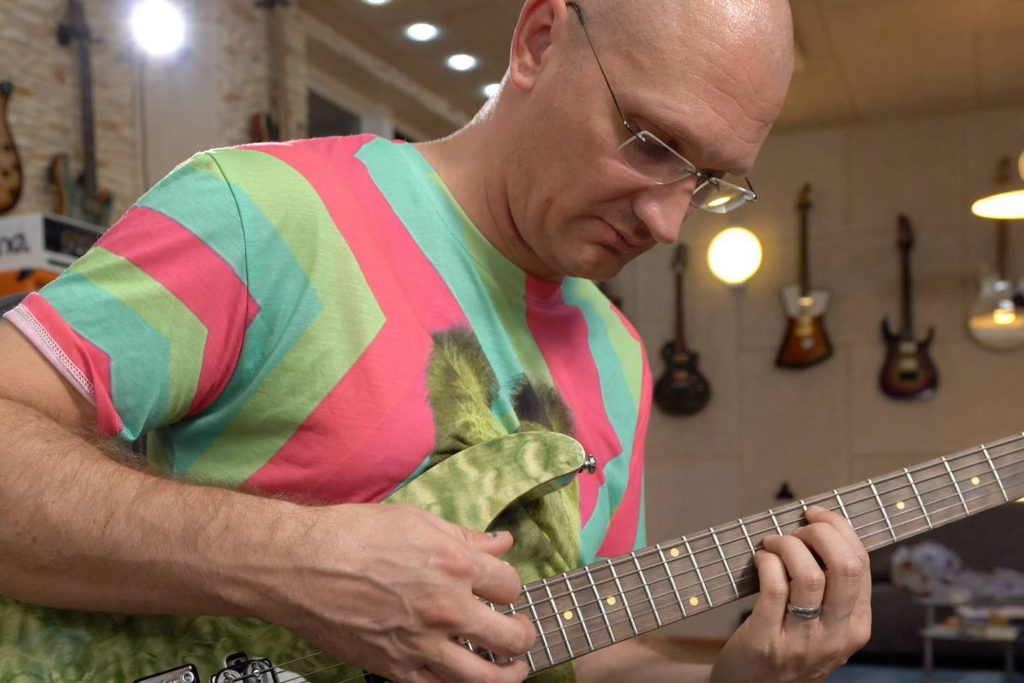 Henning Pauly
EytschPi42
Don't be fooled by the penis jokes, Henning is an extremely knowledgeable and accomplished guitarist, composer, and producer. His in-depth reviews of current products highlight a needed honesty and constructive approach which has lead him to be a consultant for manufacturers. He's brought many in the gear community together, organizing events such as Guitcon, Thomann's Gearhead University, and 42 Gear Street.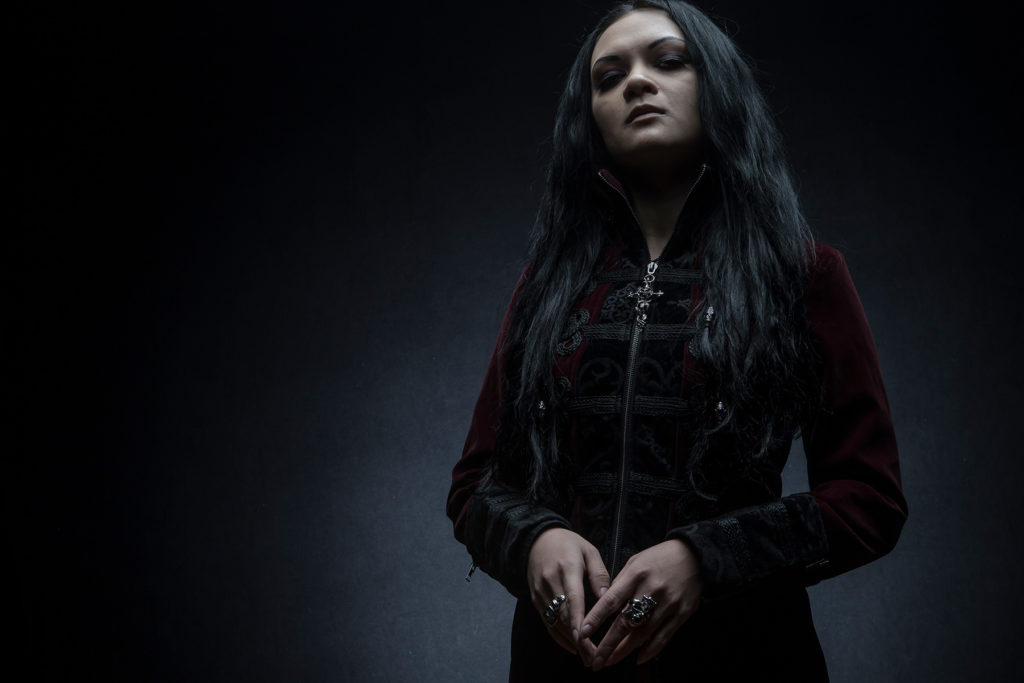 Adrienne Cowan
Seven Spires | Avantasia | Masters of Ceremony
Best known as the vocalist/orchestrator of Seven Spires, Adrienne is a multi-instrumentalist whose work spans the genre lines of metal. As a songwriter, she values storytelling, demon-purging, and various forms of escapism.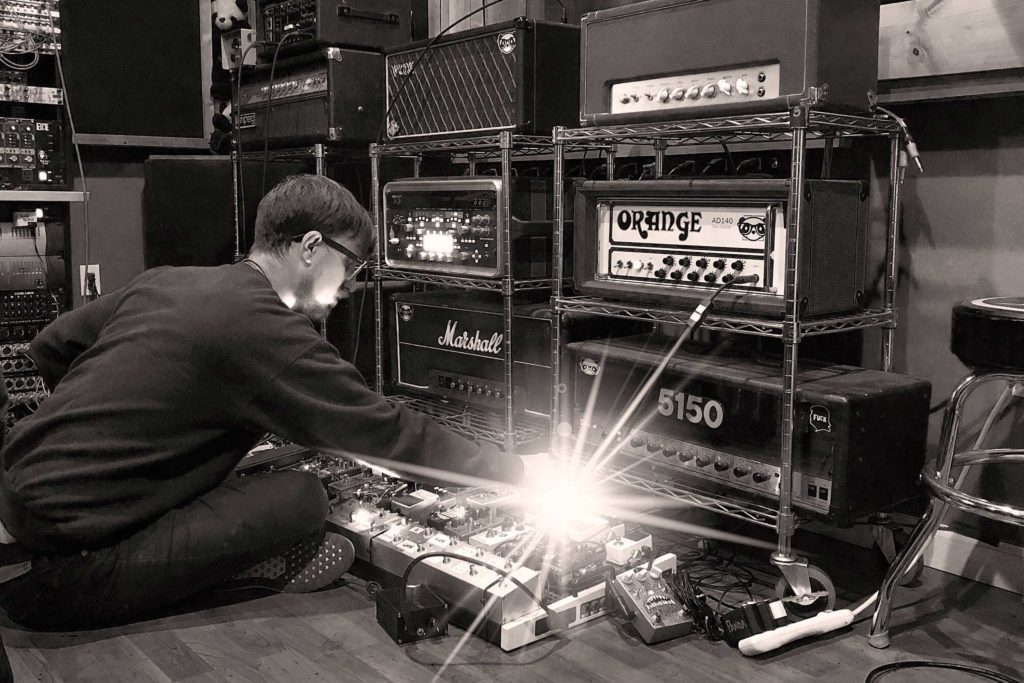 Sam Pura
Panda Studios
Founder of and Chief Audio Engineer at The Panda Studios, Sam has been a producer and engineer in the San Francisco Bay Area for over 15 years. You may know him from his work with bands such as The Story So Far, Basement, State Champs, Hundredth, and The Dangerous Summer. He is also the Executive Producer of the Youtube series, "The Waiting Room," as well as the host of the podcast, "Best Friends With Sam Pura."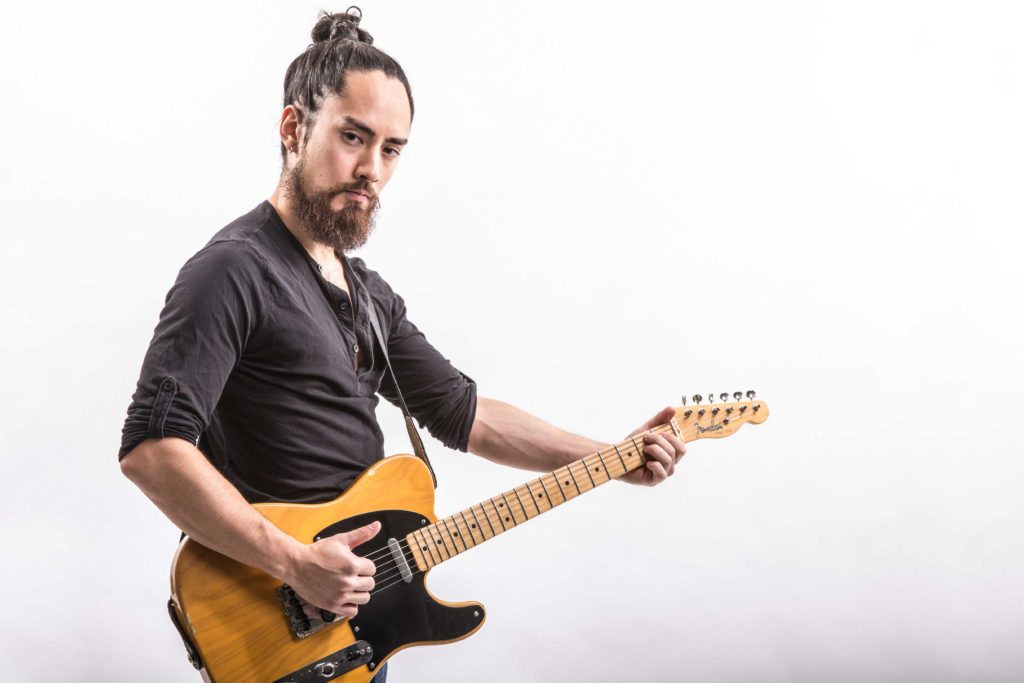 Steve Onotera
Samurai Guitarist
Born in the Manitoba prefecture of Canada, Steve honed his discipline under the study of the country's most powerful musical sensei's. Bred on rock, raised on the blues, trained in jazz, Steve found his musical niche writing mainstream country music and making videos for his popular YouTube channel which feature education, covers, sketches, and critical commentary.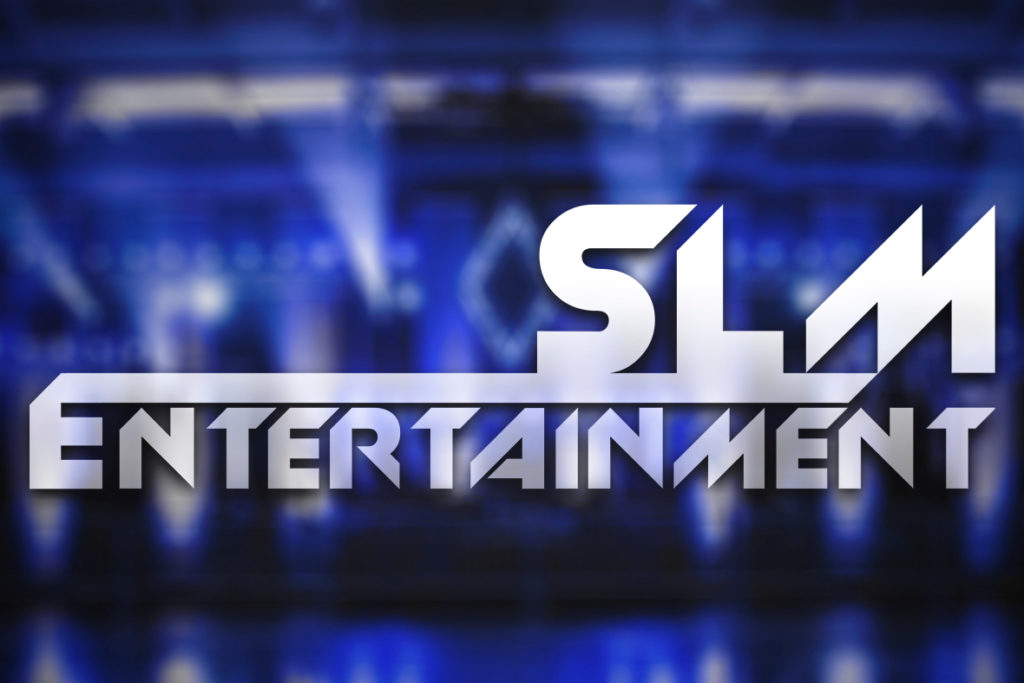 Doug & Alex Berry
SLM Entertainment
Based in Harrisburg, Pennsylvania, SLM Entertainment is a small-concert production company. Started as a hobby in 2010, founded as an LLC in 2015, they offer AV equipment sales, logistical event management, and cutting-edge lighting and sound production services to the small & mid-size live event markets.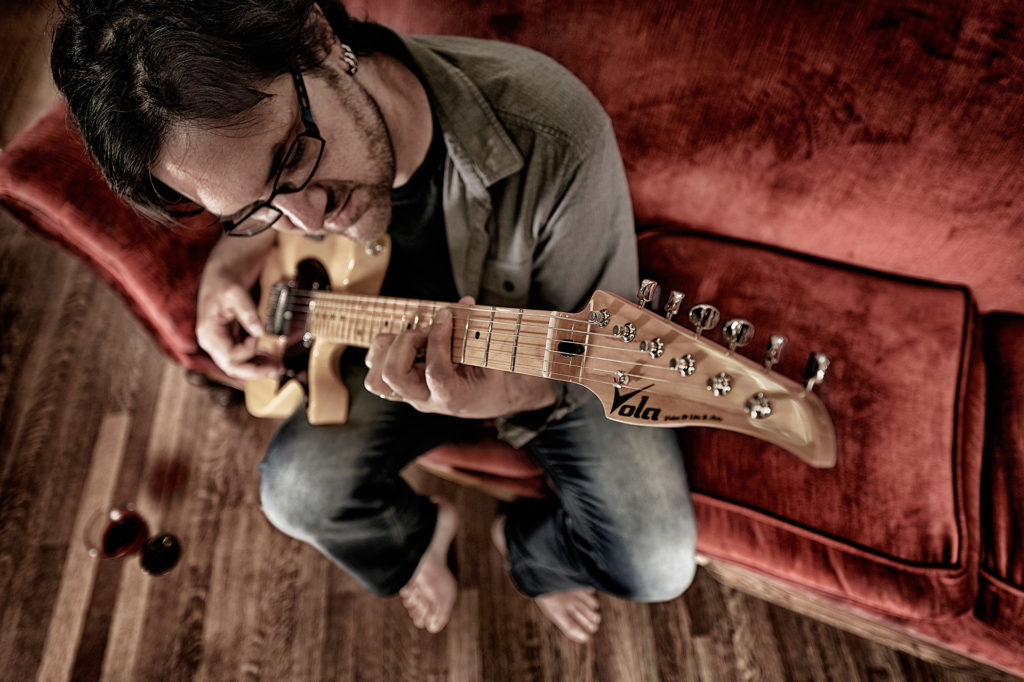 David Wallimann
Guitar Playback
David helped pioneer the online guitar instructional trend through his website guitarplayback.com, allowing students to buy courses for different techniques and teachings to unlock their potential & their fretboards. He also runs a highly successful YouTube channel that includes many of these tips, tricks, and gear overviews.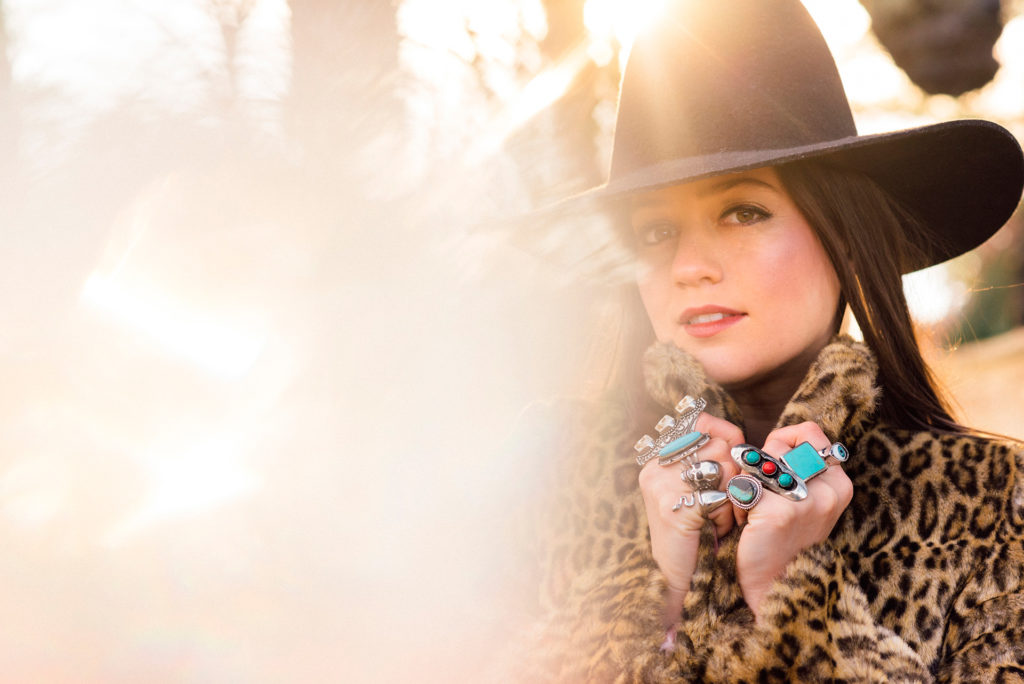 Odetta Hartman
With a heart-stopping voice & wide-ranging instrumental talent, Odetta carries cowboy soul into an era where country can clash with computers & bluegrass isn't afraid of bass.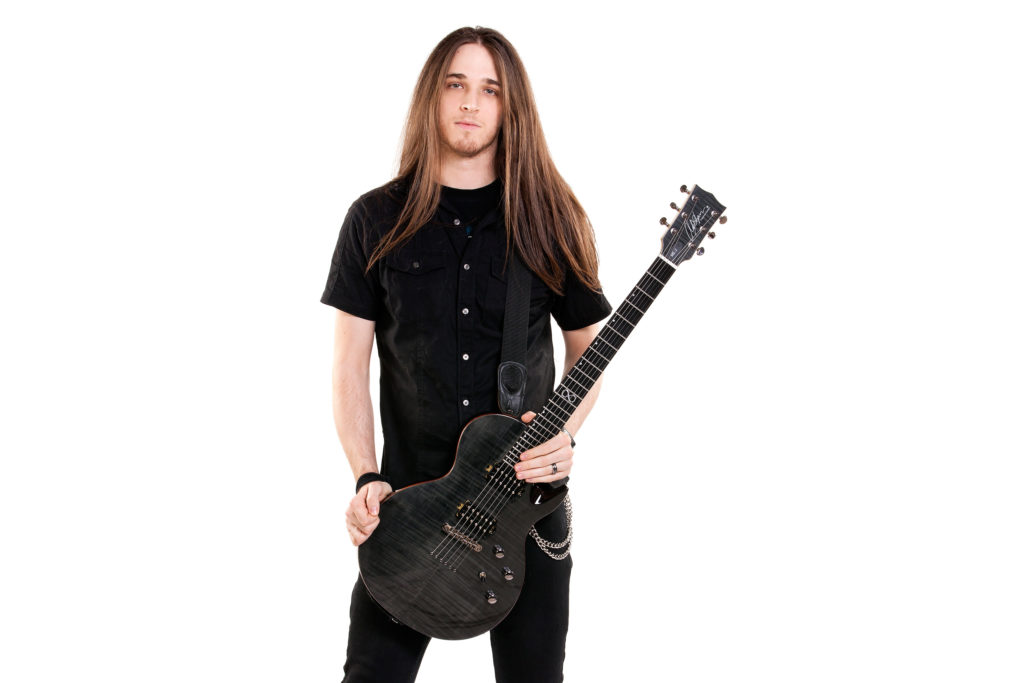 Garrett Peters
Shadowless
Garrett is a popular Youtube guitarist from Southern California who is best known for his extremely precise covers of difficult guitar solos. He also does gear reviews, studio work, teaches guitar lessons, and writes for the band Shadowless.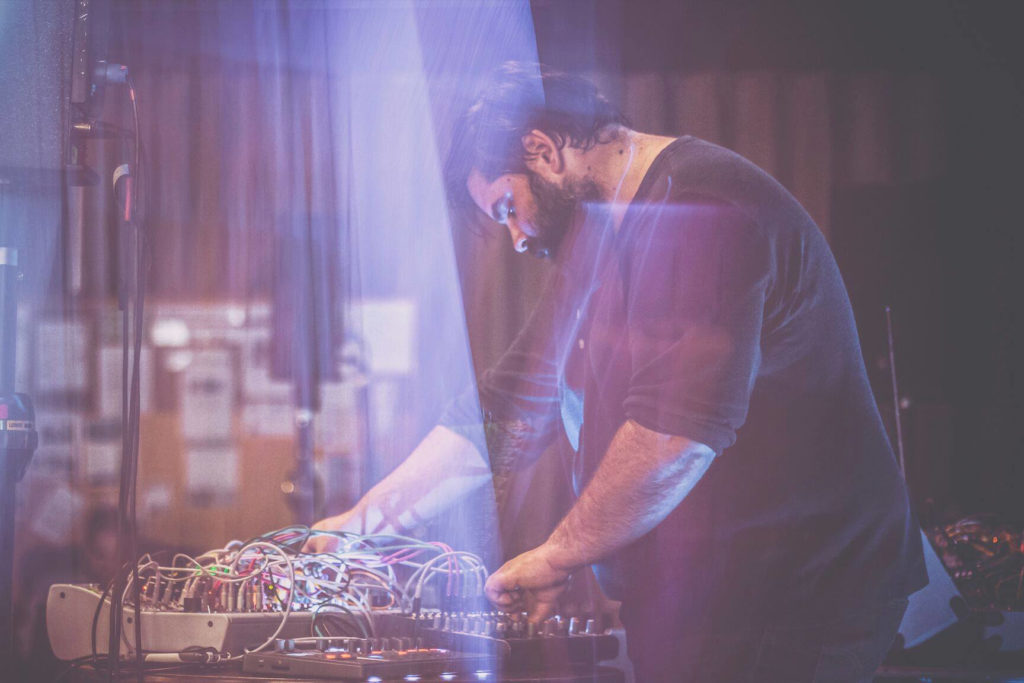 Austin Cairns
r beny
r beny is an electronic ambient project from San Jose, California. Through the use of modular synthesizers, samplers, and tape loops, Cairns weaves a sonic bouquet of textured drones and melancholic melodies that recall half-imagined memories of forest drives, coastal cliffs, and lost loves.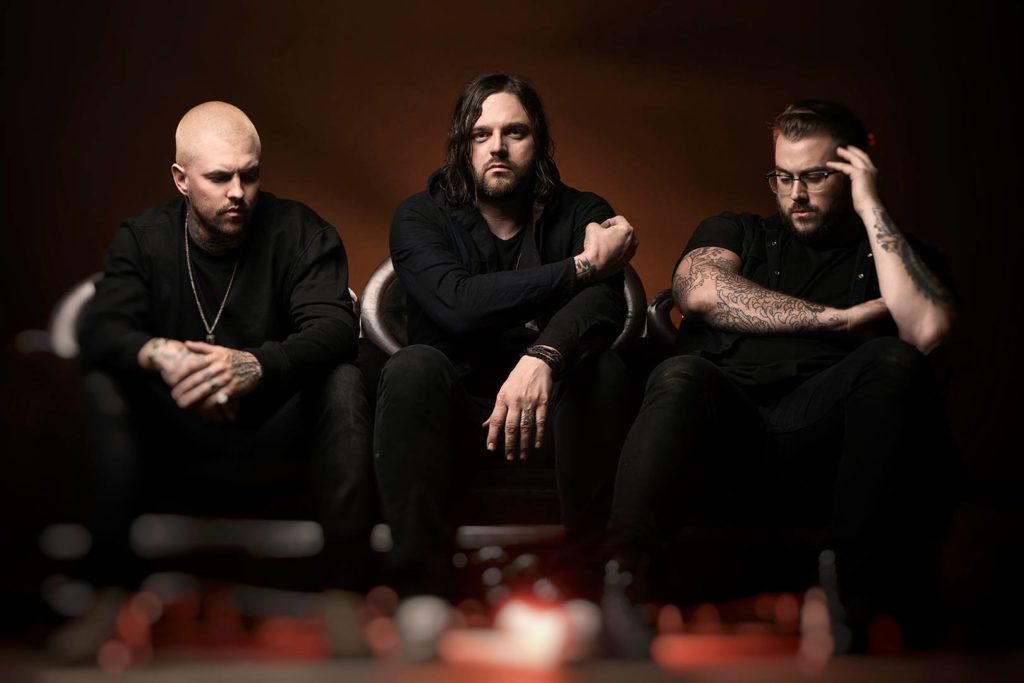 Hundred Suns
From members Cory Brandan (Norma Jean), Ryan Leger (Every Time I Die), and Chris LeMasters (Dead & Divine), Hundred Suns make music cinematic in scope, haunting in presence, and disruptive in its moody upheaval.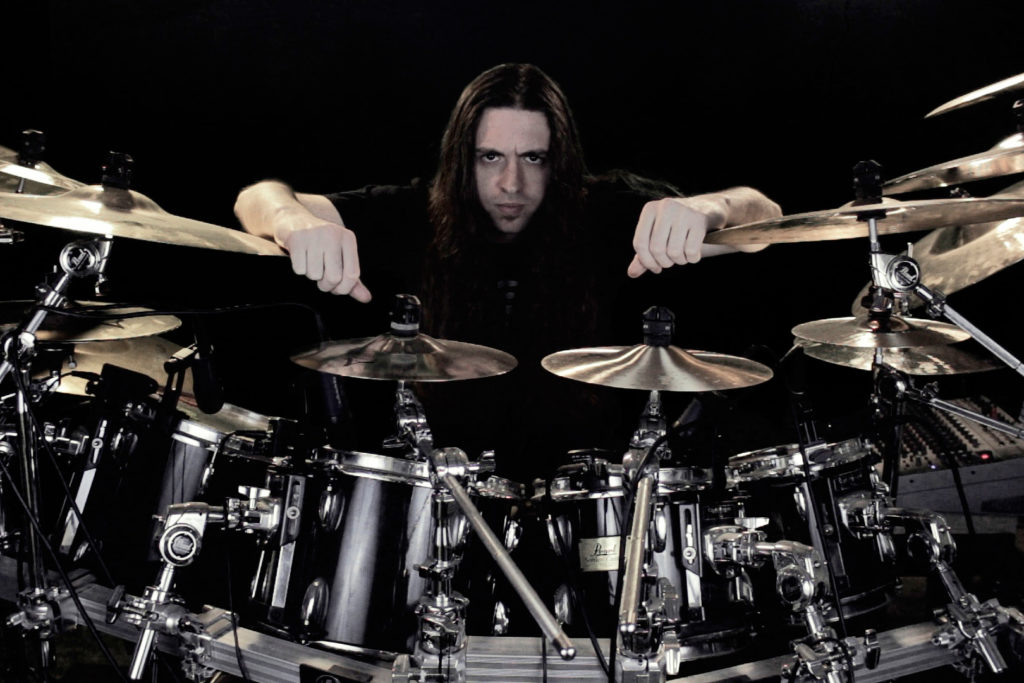 Samus Paulicelli
66Samus | Devin Townsend | Decrepit Birth
Multi-instrumentalist from Winnipeg, Canada, Samus is most commonly known for his popular YouTube channel 66Samus which mixes his technical talent with its own brand of humor. He's also played drums for groups such as Devin Townsend and Decrepit Birth.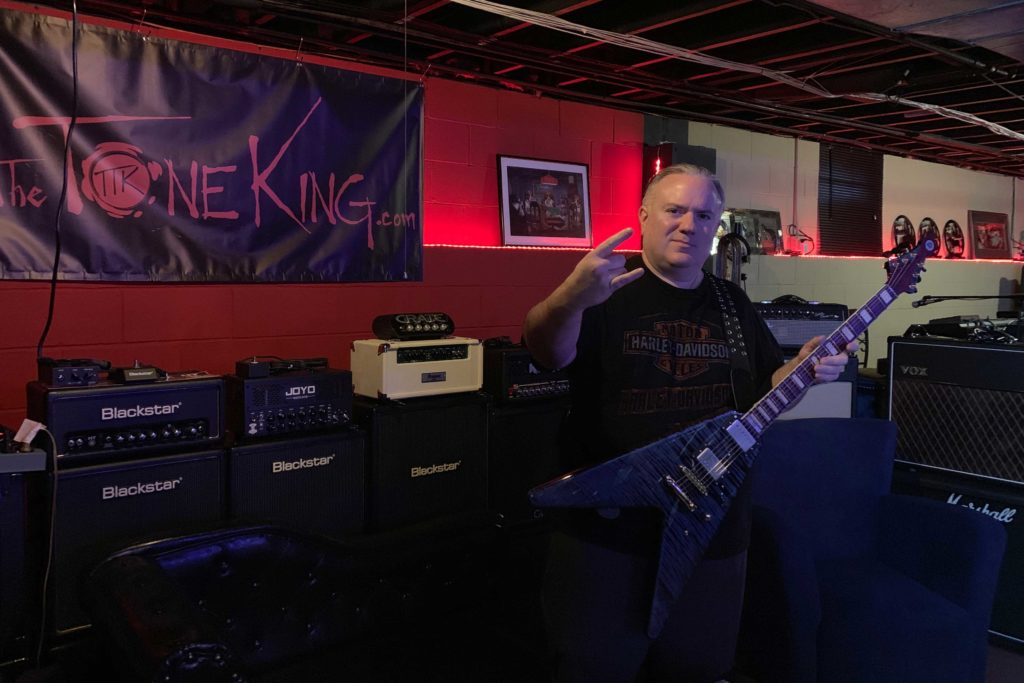 The Tone King
Established in 2008, The Tone King is an independent guitar website & YouTube channel that doesnít just stop at gear. In addition to guitar, amp & pedal reviews, youíll find a variety of live shows, artist interviews, to go with backstage and tradeshow coverage. Lots of knowledge and fun for all things guitar.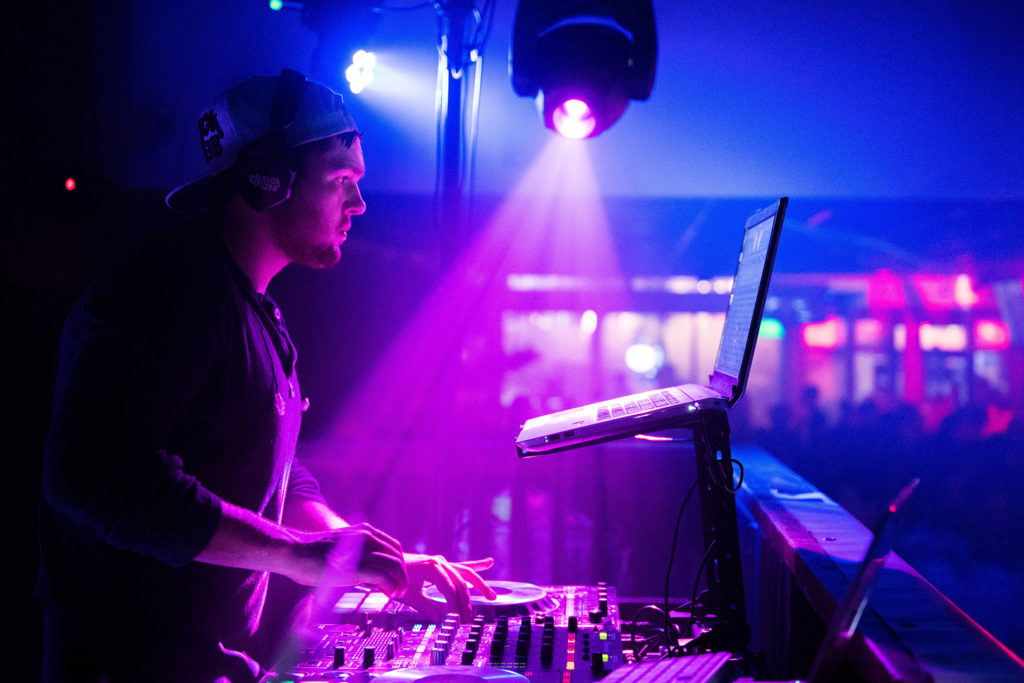 Rick Weber
DJ Rick Web
Rick has been DJ'ing professionally since 2012 and maintaining his popular YouTube channel which features gig logs, DJ tips, product reviews, and everything else DJ-related.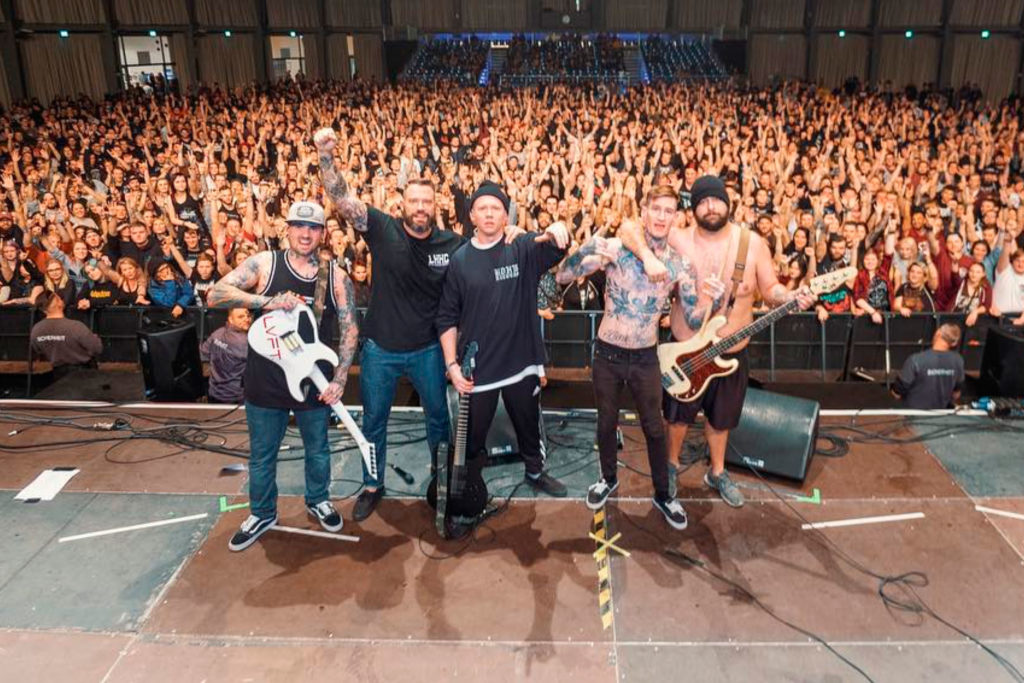 Lionheart
Hardcore band from Oakland, California, they've toured the world and converted hoardes of fans with their energetic performances.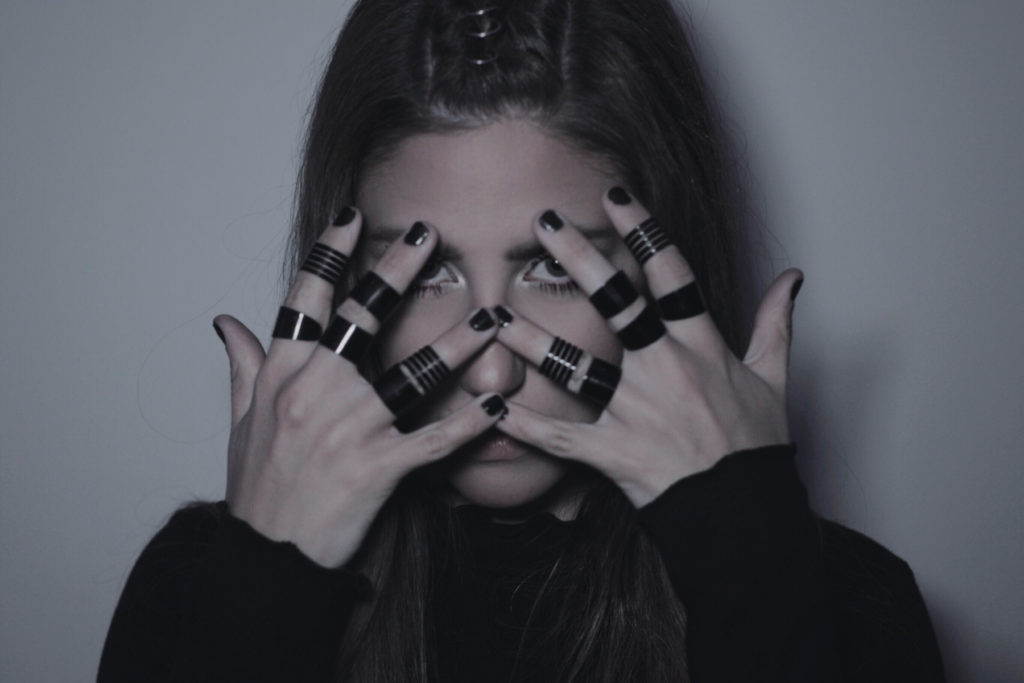 Melissa VanFleet
A vocalist and musician who crafts dark songs with haunting melodies and intense messages, Melissa VanFleet brings a true singer/songwriter element to alternative metal music.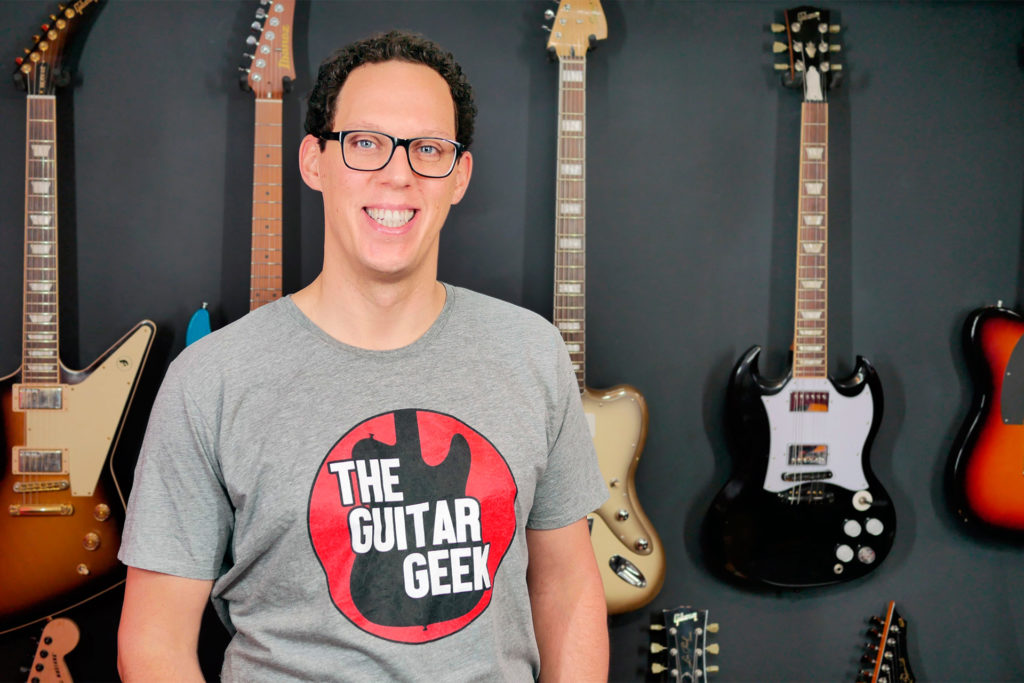 Andrew Ferris
The Guitar Geek | Thomann
You might have seen him reviewing or modding guitars and music gear or even presenting Thomann's Youtube Channel. A life-long musician, Andy loves all things guitar and all things pasta.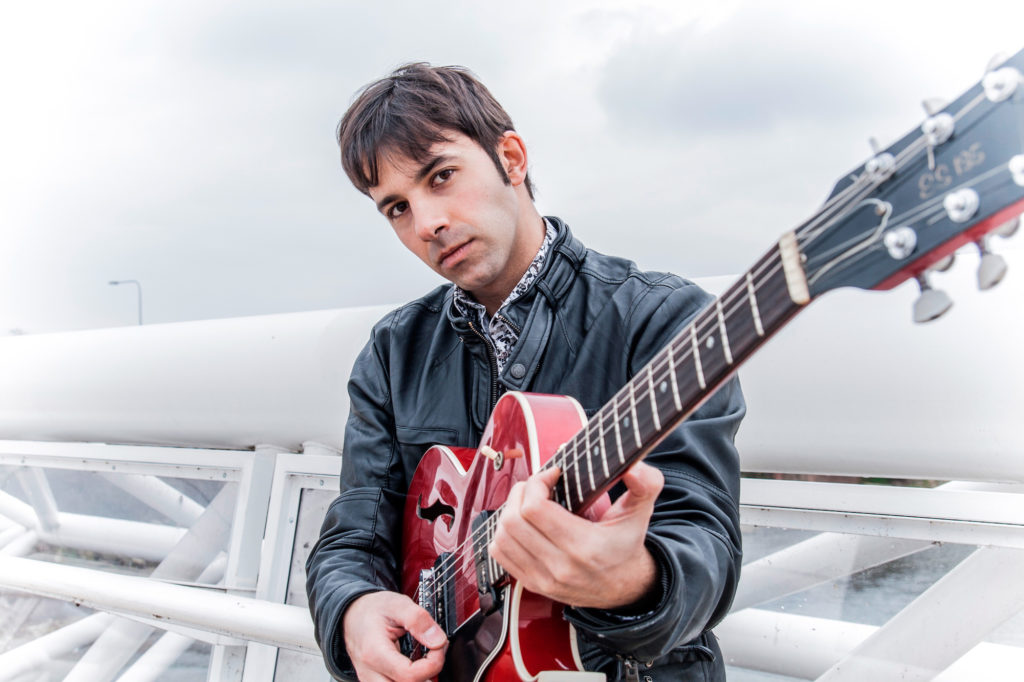 Dario Chiazzolino
Hailed as one of the the most influential and original guitarist-composers of his generation, Dario is a multi-award winning Italian guitarist and composer based in NYC. Well known as phenomenal player with a significant musical personality, he has performed all over the world both as band leader and side man with many of the top American and European jazz artists including Yellow Jackets, Billy Cobham, Bob Mintzer, Horacio "El Negro" Hernandez, Andy Sheppard, Dominique Di Piazza, Jason Rebello and many others.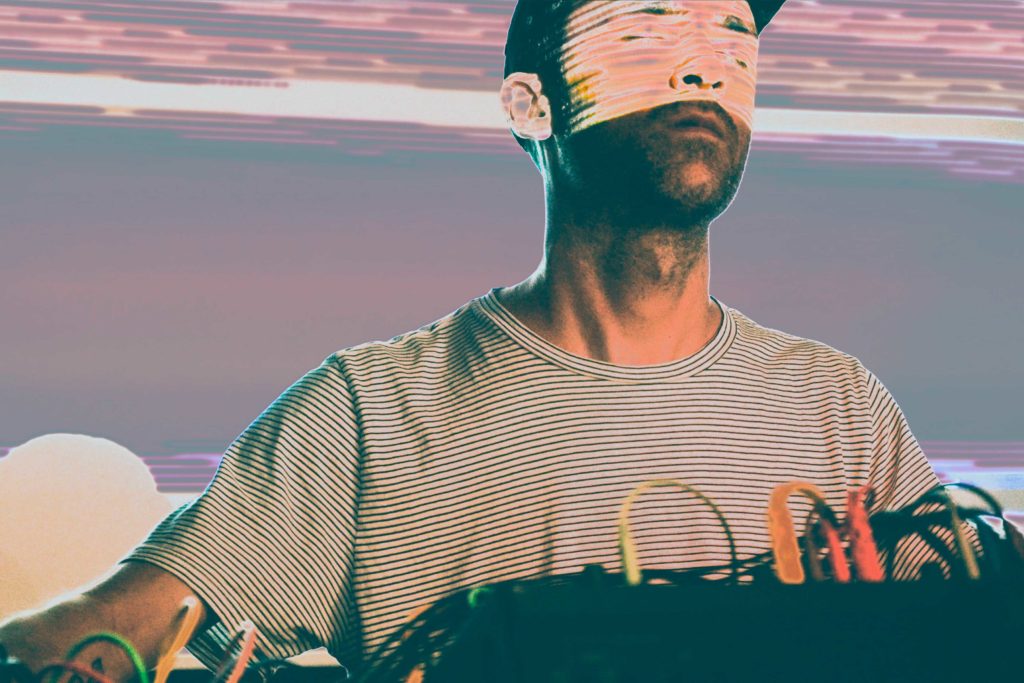 Bryan Noll
Lightbath
Composer and improviser Bryan Noll loves making music with synthesizers. As Lightbath, the synthesist often works generatively, planting musical seeds and guiding their growth as they unfold in the present moment.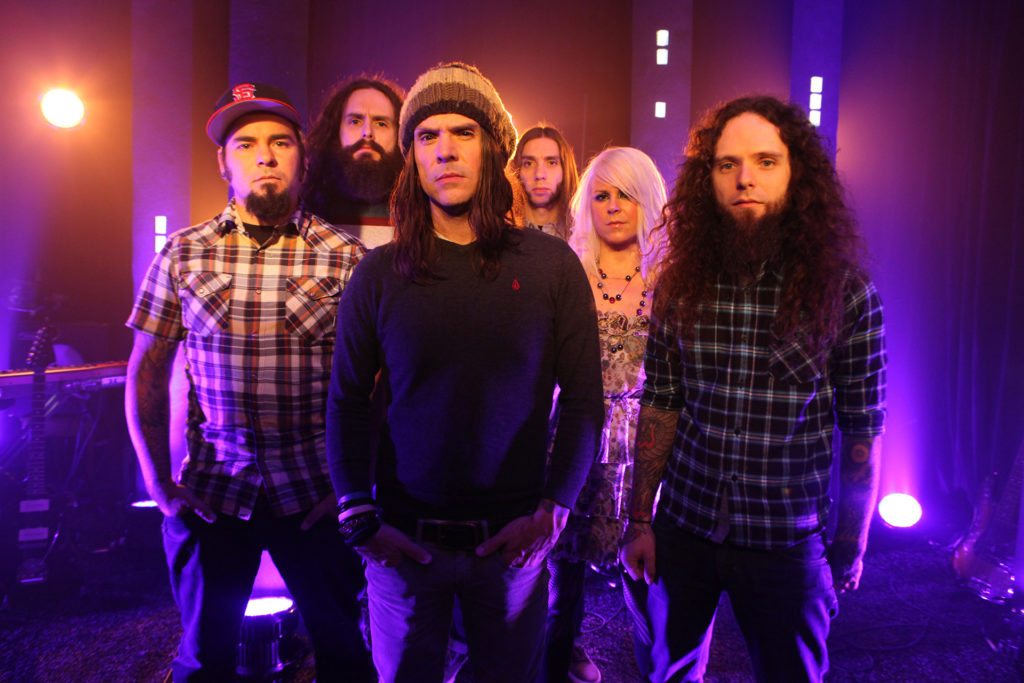 Your Favorite Enemies
Montreal rock band influenced by the likes of Sonic Youth, Fugazi, The Cure, Pixies, My Bloody Valentine, and Mars Volta, the band's distinctive blend of dirty and polished type of dissonant sonic textures along with their introspective poetry and symbolist type of lyrical approach quickly gathered fanatics from all over the world.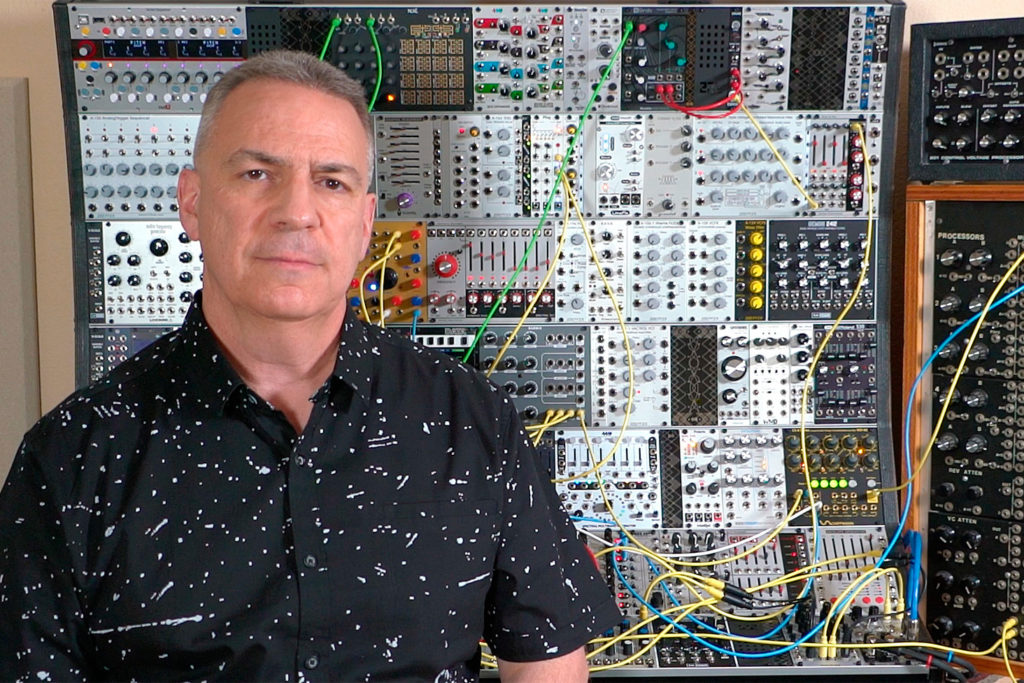 Chris Meyer
Learning Modular
Creator of Vector Synthesis, Chris has been using his decades of electronic music experience to teach a new generation of modular musicians how to master their instruments. He most recently co-authored the new modular synthesis book Patch & Tweak.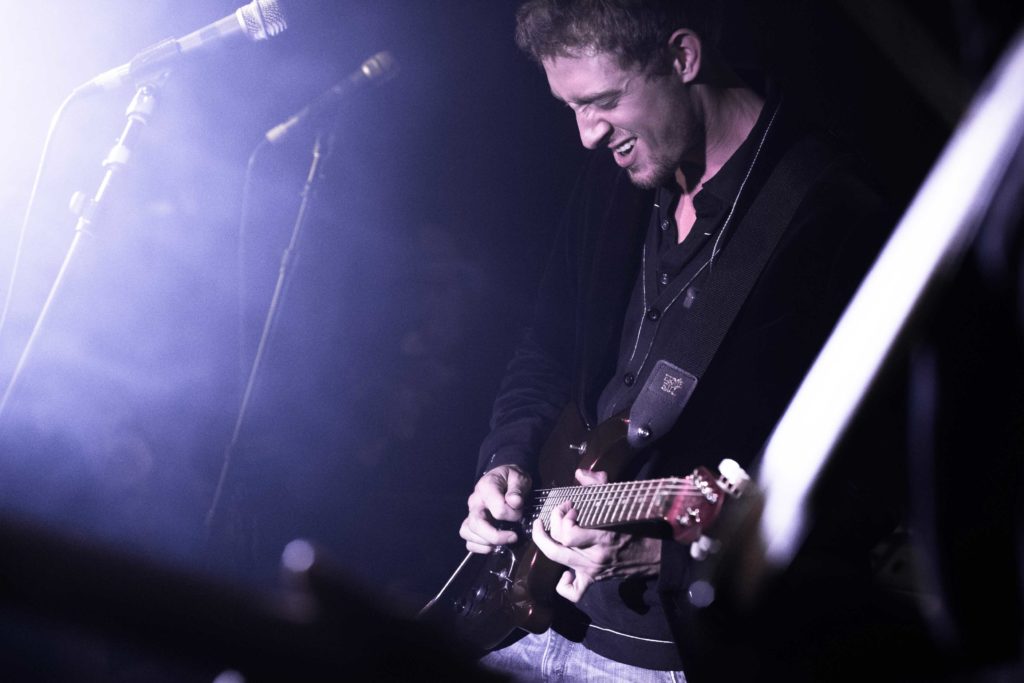 Cooper Carter
"Guitar wizard" and "YouTube sensation" Cooper Carter's signature mix of songwriting and fiery guitar playing has delighted audiences across the world. His viral "Guitar Orchestras" have been featured in Entertainment Weekly, NPR, Vox, Guitar World Magazine, Revolver, ClassicFM, among others, and he has worked as both a lead guitarist and as a production consultant for dozens of touring acts.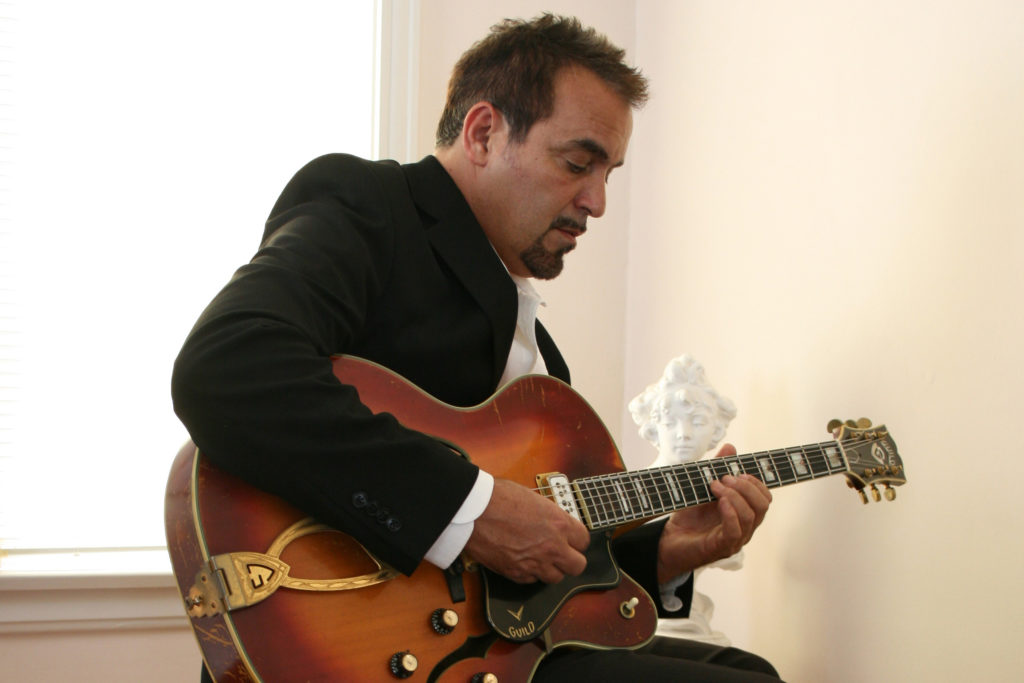 Dean Grech
Dean is a jazz guitarist & vocalist who's charted on Billboards #1 Smooth Jazz most added list 5 times. He's a solo performer premiering in concerts with musical giants such as Micheal McDonald, Kenny Loggins, Dave Sanborn, and Dave Koz.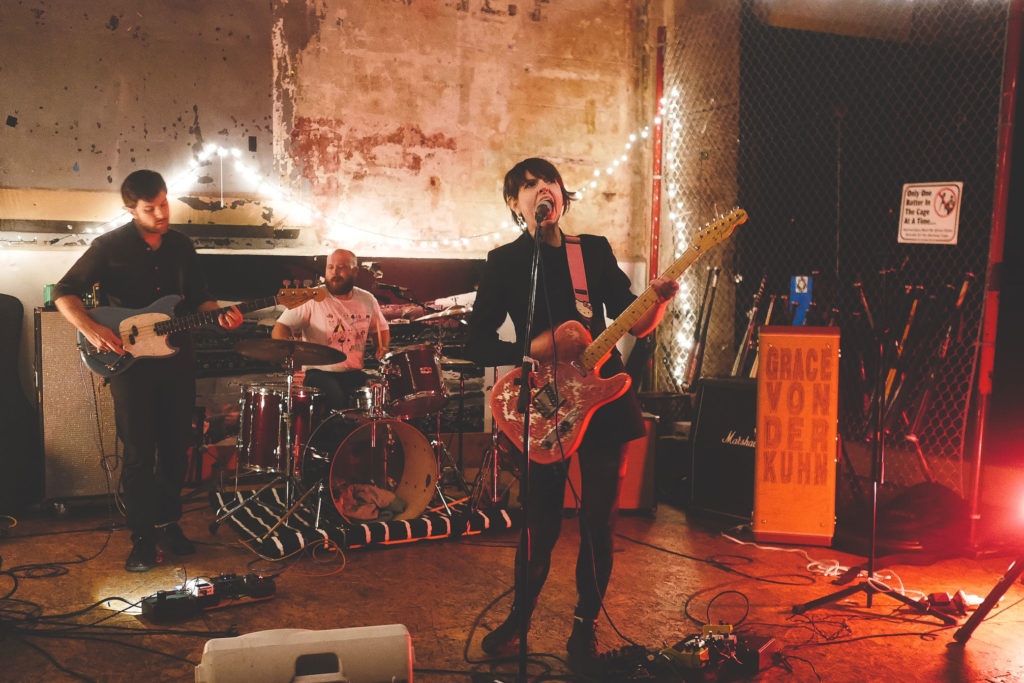 Grace Vonderkuhn
Grace is a rock musician based out of Wilmington, DE. Her music combines psych and garage rock aesthetics with a sharp pop sensibility, oscillating between heavy riffs and driving melodies drawing influences from bands such as The Breeders, Ty Segall, and New Order.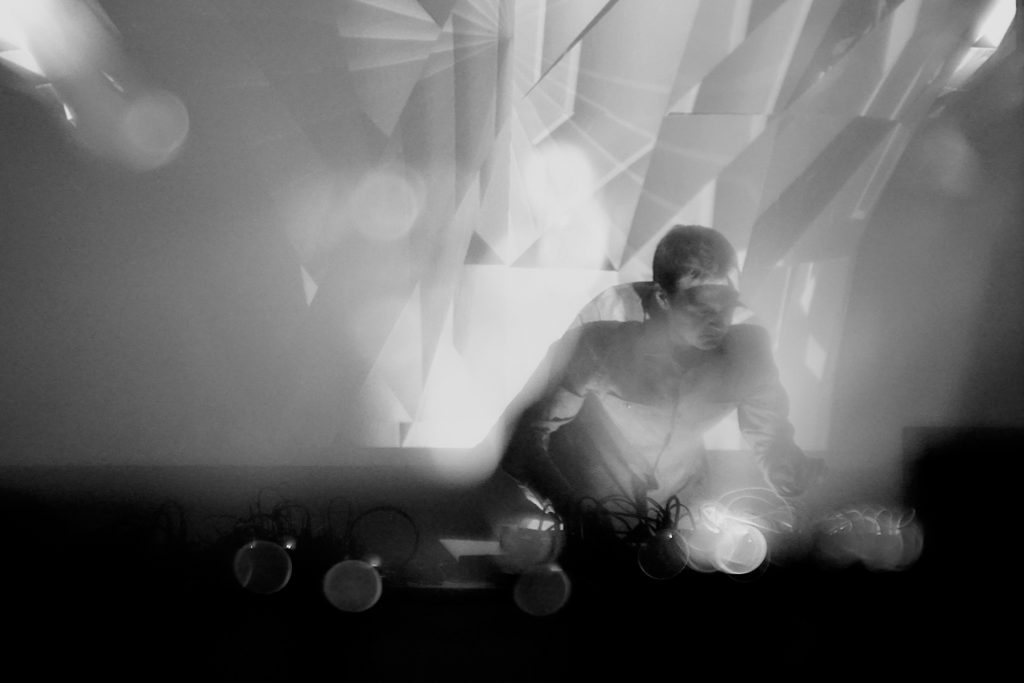 Tom Hall
Inspired by peripheral spaces, Tom focuses on using multiple approaches to engage and recontextualise them into live audiovisual works, installations and recordings. A versatile sound designer, programmer and live audio/visual artist working for over 15-years across many genres and sound domains, which has seen him also design, build and program a multitude of custom music hardware and software devices for some of Los Angelesís top composers, musicians, and bands.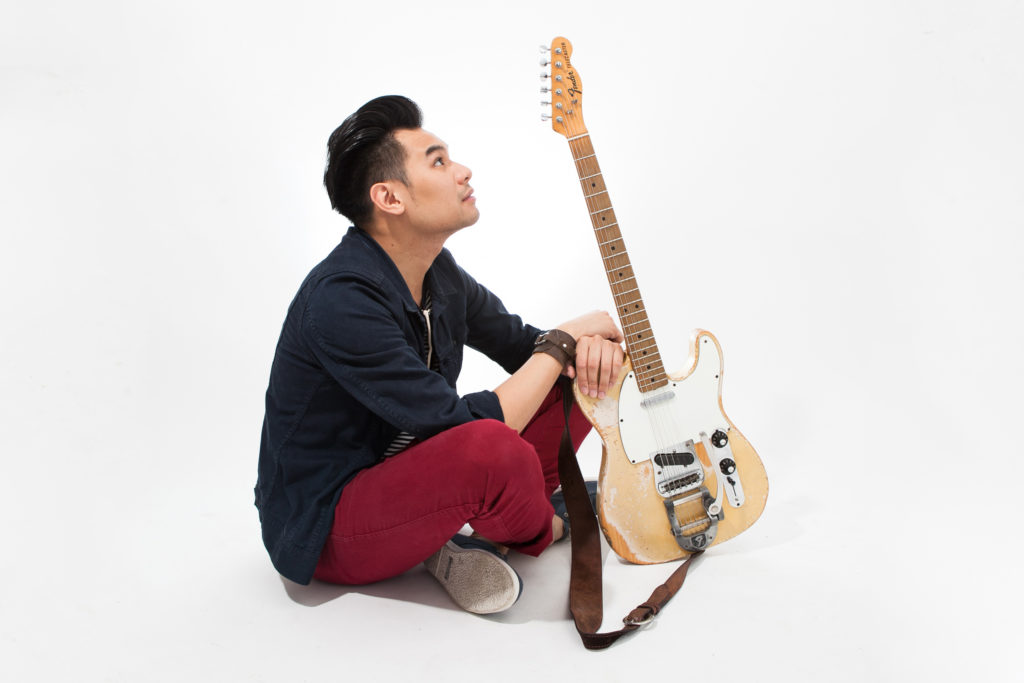 Jay Leonard Juatco
Jay Leonard J
International performer, writer, and studio musician, Jay works with some of the top recording artist in the Hong Kong Music scene as well as locally in his home of Vancouver, BC. A collaborator with HK pop artists Jun Kung and Sandy Lam as well as Canadian reggae artists Redeye Empire, soul musician Warren Dean Flandez, award winning bluegrass artist Rosemary Siemens, Jay also produces ad music for clients such as Netflix, and AIG. His personal project, the Airtights, is also considered one the most in-demand rhythms section in the Vancouver Area.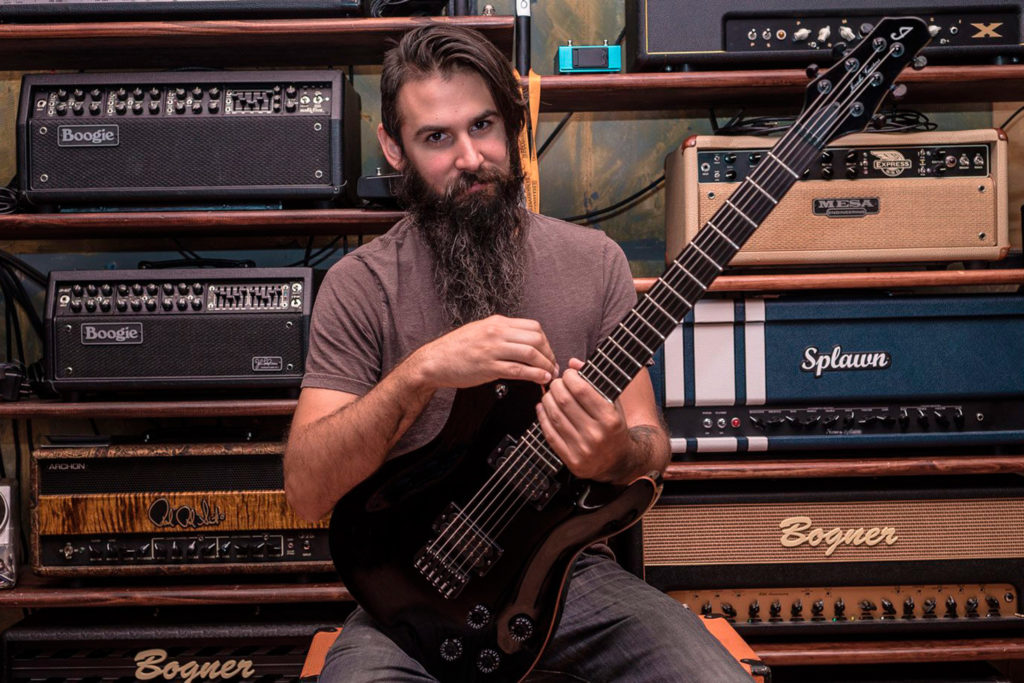 Kevin Antreassian
Dillinger Escape Plan | Backroom Studios
Engineer & Producer at New Jerseyís Backroom Studios. Touring musician with Dillinger Escape Plan, also having performed with Deftones, Mastodon, Marilyn Manson, GWAR, Glassjaw, Slipknot, and Todd Rundgren.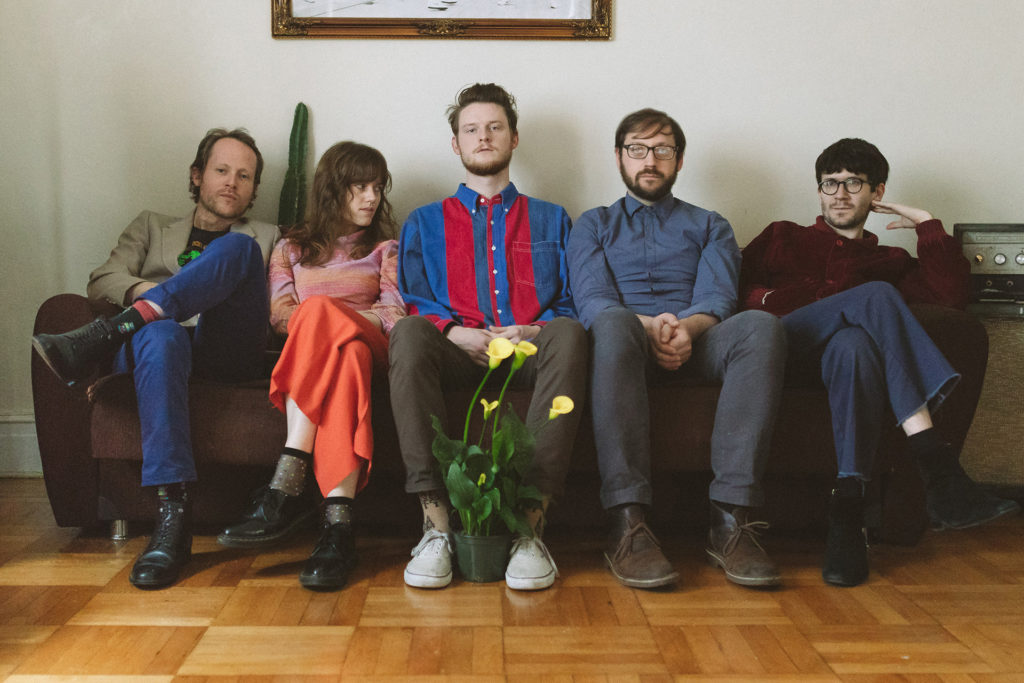 Wilder Maker
The songwriting project of NYC multi-instrumentalist Gabriel Birnbaum, makes "down home Americana music for the city streets and walk-ups that frame them" (NOISEY).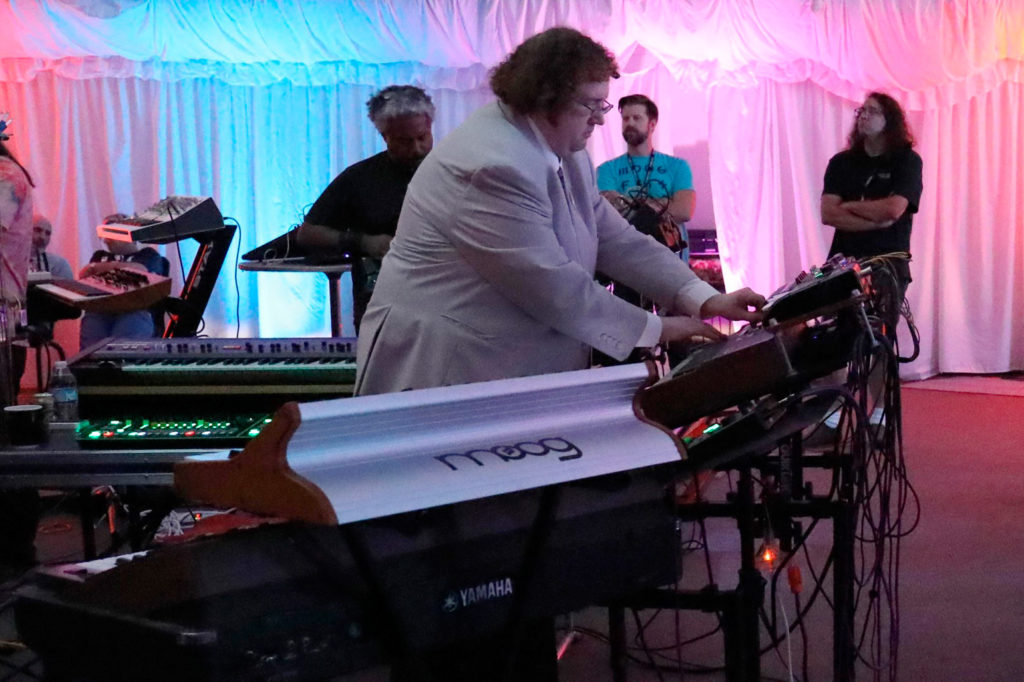 Suit & Tie Guy
Suit & Tie Guy builds & performs with synthesizers, and hosts the world's only synthesizer convention: Knobcon. Whether he is in his studio testing customer modules or driving a trailer full of gear into a cornfield for a psytrance party, Hosa is with him every step of the way.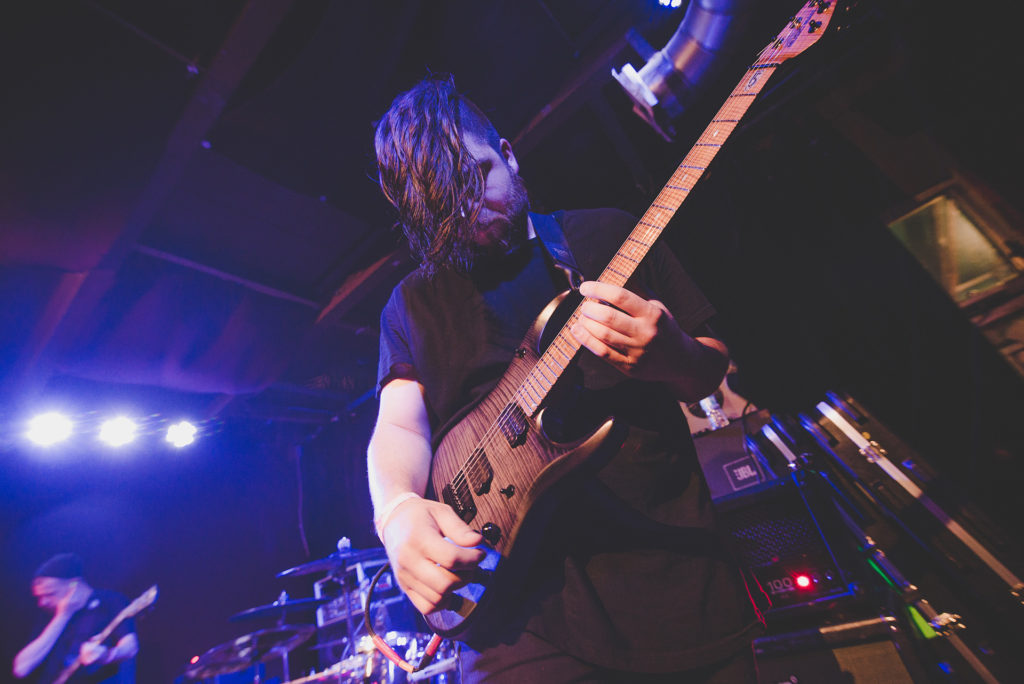 Nick DePirro
Night Verses
Nick has a unique and progressive style of playing that has been highly recognized on platforms like Instagram. He's released multiple records with his band Night Verses, and solo work under his own name.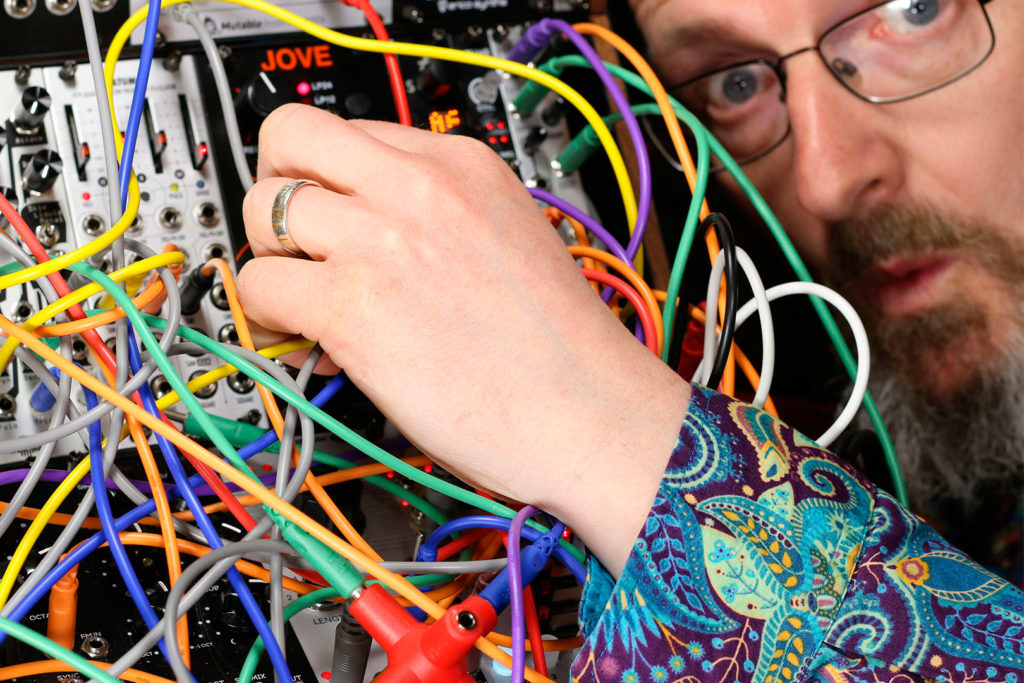 Robin Vincent
Molten Music
Robin Vincent (AKA Molten Modular) is a music technology journalist with a vibrant technology and modular focused YouTube channel. Robin creates content on music technology and software music production and releases a regular roundup of music tech news in his Molten Music Monthly videos and live streams.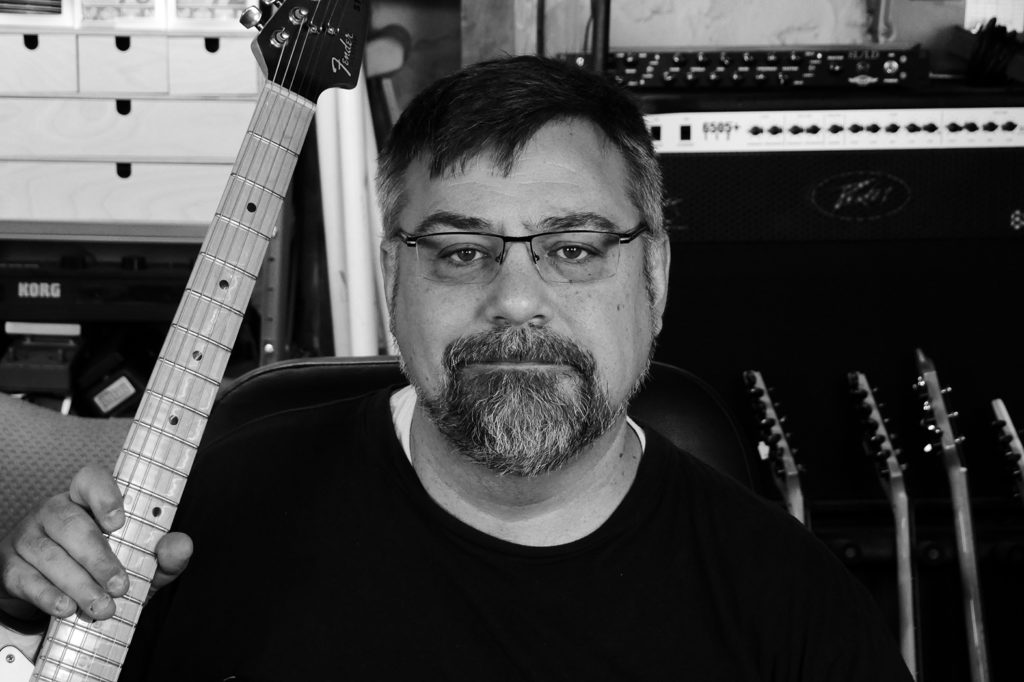 Steve from Boston
PixxyLixxx
Most known for his popular YouTube channel which deals with gear demos, reviews, guitar history, interviews, and frequent Q&A's, Steve spent decades in the music industry on the ground floor as an instrument & music equipment dealer.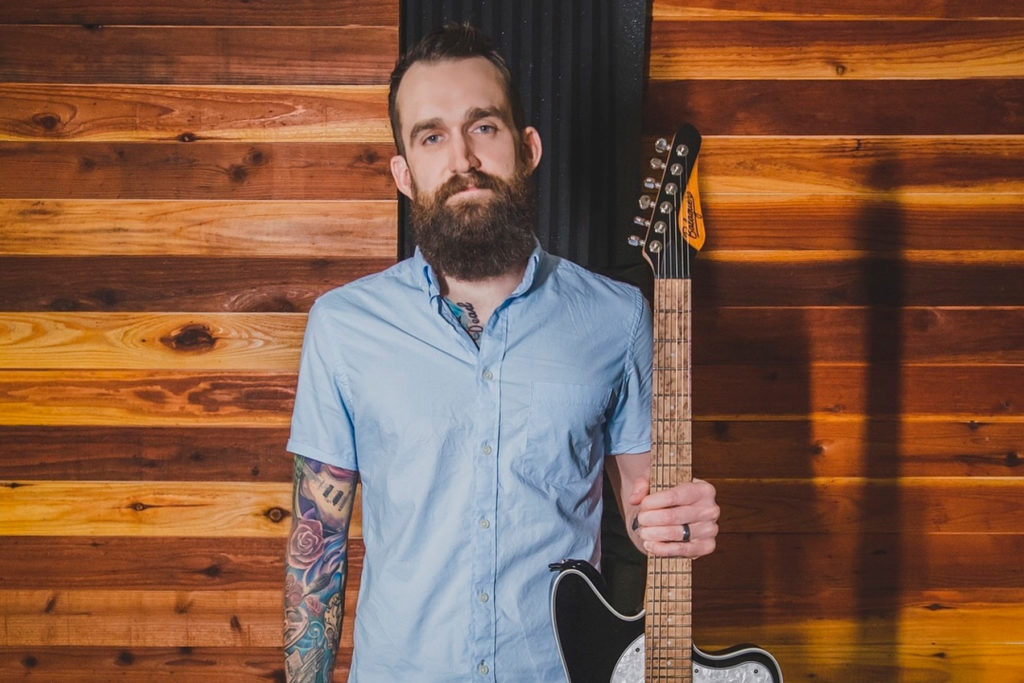 Thomas Brenneman
El West
Lead guitar player in the Arizona-based band El West, who bring a fresh and unique approach to ambient but melodic alternative rock.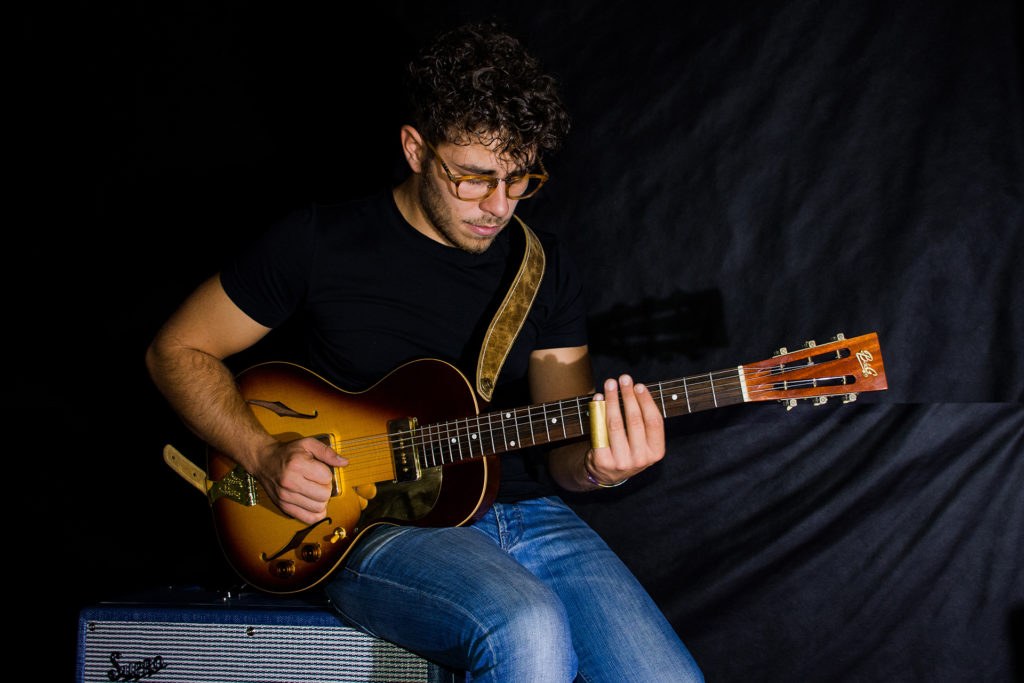 Salvatore Pecoraro
Songwriter, producer, session musician and guitar teacher from Italy, Salvo has traveled the world performing clinics, demonstrations, and live music.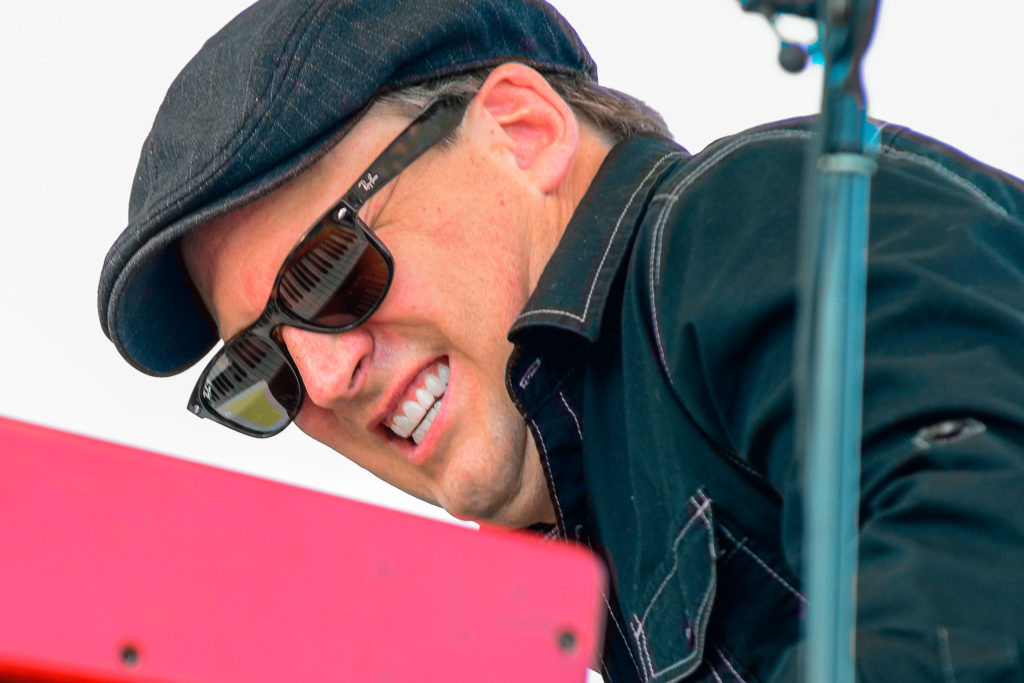 Brant Leeper
Coco Montoya
The keyboardist, composer, and producer is a 20 year veteran of the international blues circuit, headlining festivals and club dates as well as making television appearances. Brant's worked with with blues legend Coco Montoya, Austin's Godfather of the blues W.C. Clark, Texas blues funkster Hamilton Loomis, European blues award winner Ryan McGarvey, Seth Walker, Jono Manson, "Frosty" Smith, and Stevie Ray Vaughn's band Double Trouble.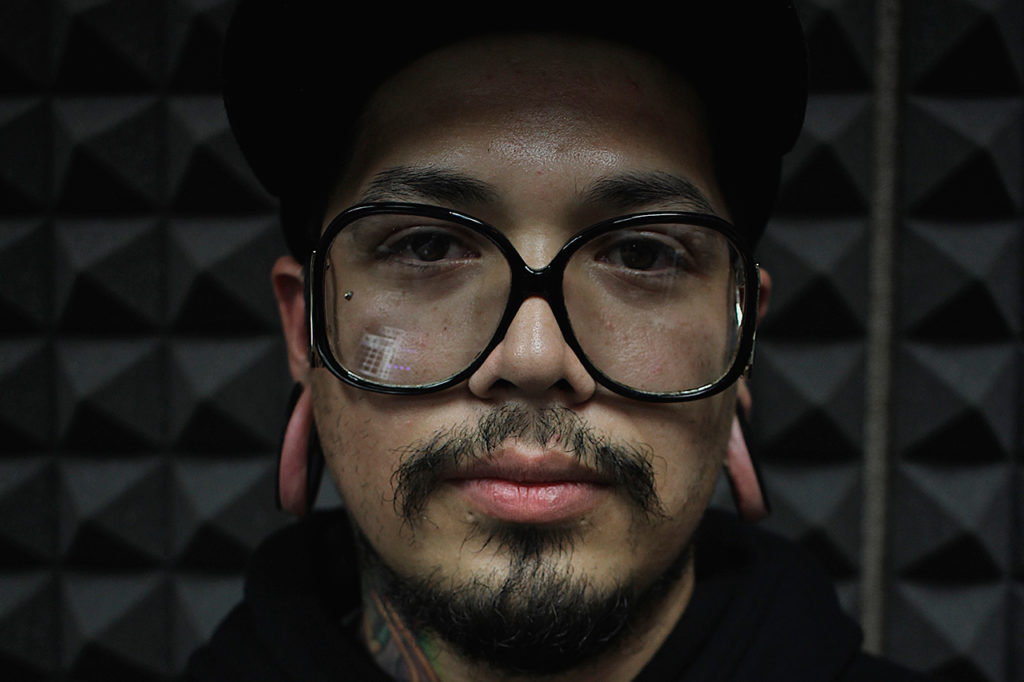 Jay Ybarra
Crippnipp
Lo-fi music artist & founder of SampleHouston, a monthly production workshop & beat battles. Jay has also does online product demonstrations for companies like Roland.

August 17, 2023
New Hosa Keyboard Stand
Hosa's KBT-502 Keyboard Stand offers incredible portability in a lightweight design that also features a unique trigger-style adjustment lever.